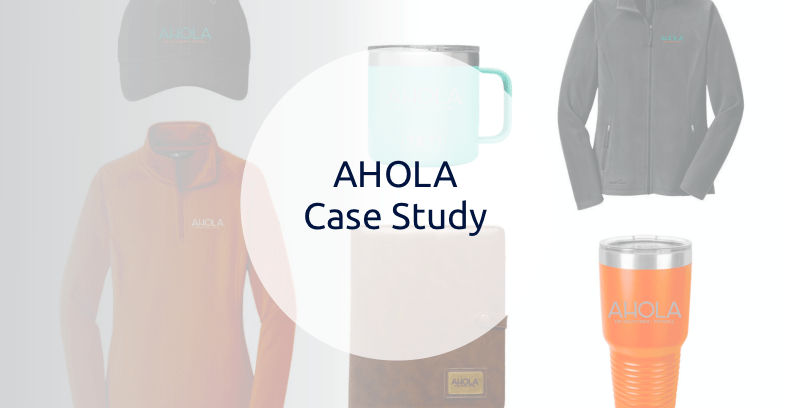 Case Study: Ahola HR Solutions & Payroll
Case Study for Ahola HR Solutions & Payroll
Ahola HR & Payroll Solutions, headquartered in Cleveland, Ohio, has humble beginnings with the launch of the company by the wife and husband team of Rheta and Chet Ahola. What started out as a data processing service for local companies has grown and evolved into a 50+ employee company serving thousands of clients across the U.S. Ahola now provides payroll services and a broad set of HR solutions that help clients focus on their business by taking care of their payroll, HR and workforce needs.
Opportunity
Ahola was seeking a way for employees to purchase quality logo wear and merch to strengthen the pride and connection between the brand and the team. Their desire was for a broad range of items, from drinkware, bags, and apparel, as well as a variety of name brands including Nike, Callaway, and Yeti.
Approach
The Outreach team created an employee store that housed modern, on-trend products with color options and designs to match the unique branding of Ahola.  To save on fulfillment costs, Outreach set up a monthly ship program to provide store purchases in one monthly shipment, with items bagged and tagged by employee name for easy distribution.  Finally, to simplify store payments, Outreach set up a monthly invoicing and reporting process with Ahola to allow for payroll deductions of store purchases.

Impact
The overall solution has created a consistent way for Ahola to secure team apparel and keep the brand connected with employees. Show pictures of the storefront, girds and then individual products as you see fit.