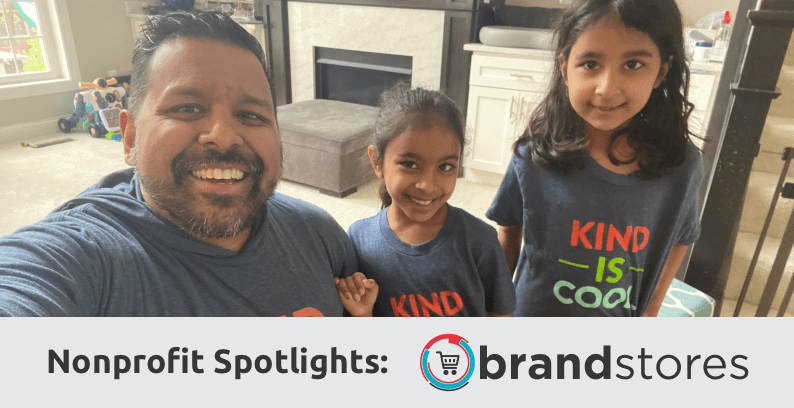 Nonprofit Spotlights: Brandstores
Our Brandstores solution is helping nonprofits improve employee engagement, raise more funds and keep the brand in front of supporters.
There's no denying that our custom company store solution, Brandstores, is the ideal tool for mid to large-size companies looking to create a branded merch experience for their employees, but can a Brandstore be utilized in other ways? Our nonprofit clients seem to think so!
Our employee merch program is a value add for both nonprofits and businesses alike, as connecting the brand and creating incentives helps with employee engagement and retention. With unique capabilities, visual appeal, a focus on customer engagement, and opportunities for passive fundraising, a Brandstore for your nonprofit organization might be the secret weapon you've been looking for.
Our recent build of two Brandstores for local nonprofits has us excited for what's to come as we welcome more nonprofits to our Brandstores portfolio. 
Seeds of Caring
Opportunity
Seeds of Caring is an organization near and dear to our hearts, as our President and CEO, Nevin, and his kids have completed volunteer projects for their initiatives for a few years. They contacted our team to request an online retail storefront that would also serve as a fundraising tool for their organization.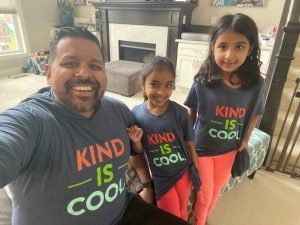 Approach
Seeds of Caring already had a collection of apparel items that they had offered in a former online store, so we worked closely with them to source identical products and brands. We also got all measurements for their imprint sizes and locations to ensure a seamless transition from their former print suppliers to ours.

From there, we developed a clean and modern retail storefront for their volunteers, school partners, stakeholders, and fans to utilize to purchase their well-known Kind is Cool apparel.
Impact
The new Brandstore has created an effortless experience for the Seeds of Caring team. Not only are they able to be hands-off in the sale and distribution of their products so they can focus on other initiatives, but they are also able to passively raise funds for their organization. Each quarter, they receive a check from Outreach Promos for a portion of the sale of their items.
Lifeline of Ohio
Opportunity
Lifeline of Ohio is another local organization whose team we have quickly connected with. They came to us with a need for an employee store and a solution for new hire gifts, but through discovery and brainstorming, we are eager for future potential opportunities for this client.
Approach
We worked closely with the Lifeline team to source a collection of products that aligned with their brand tone, colors, and seasonal needs for both the employee store and new hire kits. They already had some ideas in mind for their New Hire kits that they knew their employees would use daily, so it was up to our team to source those products for them and get them into the client's inventory.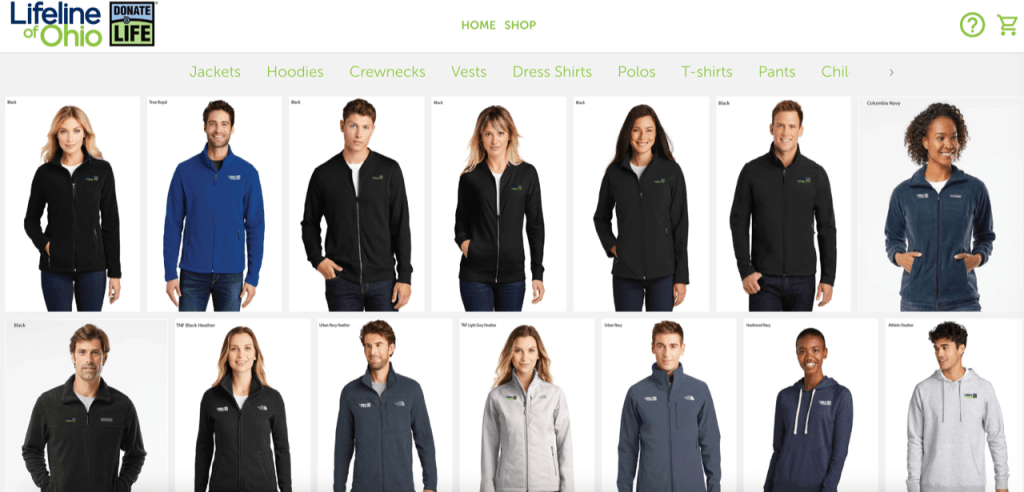 We then developed two separate shops. First, the New Hire shop allows managers to order from a small collection of gift packages. Our fulfillment team will pack and ship those orders within 24-48 hours so that the new hire can have the gift on their desk on day one. The employee store allows their existing employees to utilize company-issued credits and their own money to purchase Lifeline of Ohio branded apparel and promotional items.
Impact
Lifeline's primary goal with this process has been engagement. We've worked with their team to create an experience for both new and existing employees to connect and establish loyalty with the brand. As they launch in the next few days, our hope is that their employees will become excited about this new offering and the change-out of products with each season.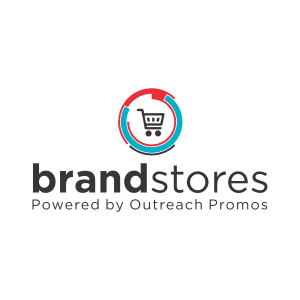 Brandstores is powered by Outreach Promos, a team committed to helping organizations strengthen their brand, improve employee engagement, and make a difference through merch, online technology, and creative design. As the founding member of Small Biz Cares, a nonprofit that supports other nonprofits by engaging businesses for good, Outreach offers a 15% discount on bulk projects for nonprofit organizations.