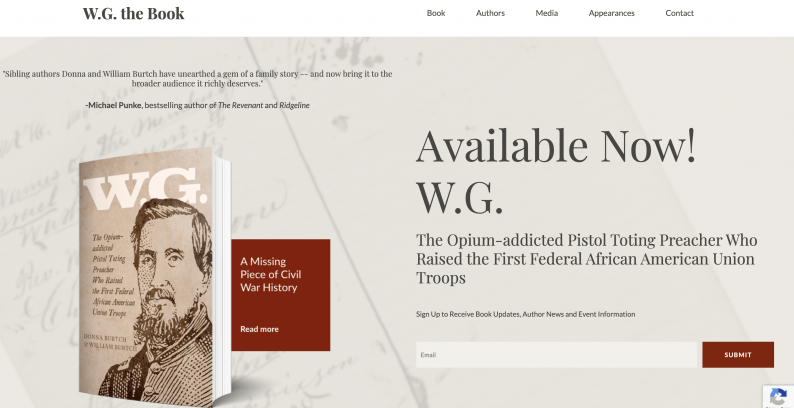 Case Study: W.G. the Book Website
Case Study for WGthebook.com
Opportunity
Authors William Burtch and Donna Burtch were in need of a website to promote sales of their upcoming book "W.G."
Solutions
Graphic Design
Website Development
Print/Promo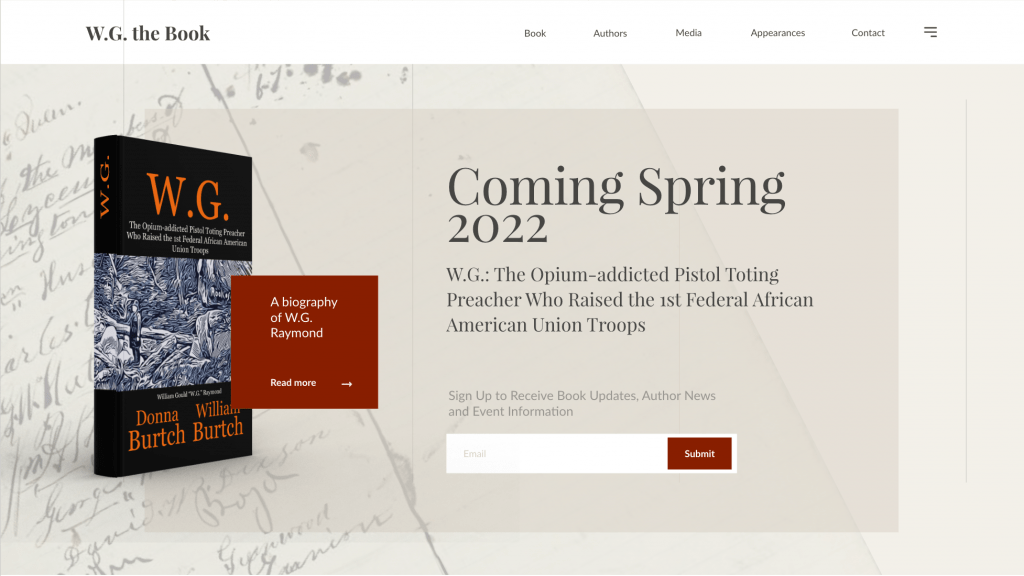 Approach
The clients provided us with plenty of imagery, keywords and examples from their publisher to give us a good foundation for the research phase. After nailing down the structure of the site, our designer sent 2 options for the overall look and feel of the home page that included their book cover, how to sign up for updates, a summary, author bios and reviews they had received. Since the book is historical non-fiction, it was fun to be able to utilize vintage colors as overlays on background images, but pops of a deep red were added in as the accent.
The design process went smoothly, due in part to the ease of working with these clients, but we were just as excited as them to build out each remaining page. We had done an abundance of research of books, historical biographies, the civil war, and W.G., the subject of the book. We photoshopped some of the images to match our chosen color scheme. We utilized Elementor (as the client would like the ability to make small edits themselves) and only 2 other plugins: WPForms and Sucuri. The site was developed through Local and hosted off my computer until it was ready to migrate to their domain: wgthebook.com.
Impact
Since the book will be released sometime in May 2022, any mention of "Coming Soon" will eventually need to be swapped out for "Buy Today!" We set up a quarterly management plan to allow for those future updates, as well as plugin and hosting maintenance.
Since the website was published, Bill and Donna Burtch have done podcasts, book signings, and other appearances to gain exposure for their website. For these appearances, we designed postcards, ads, and banners. Their book rose to the top of the charts in its category on Amazon.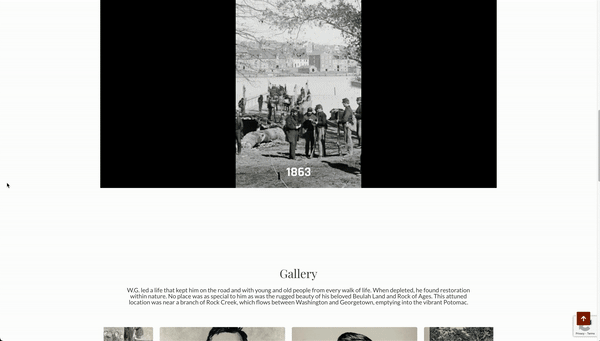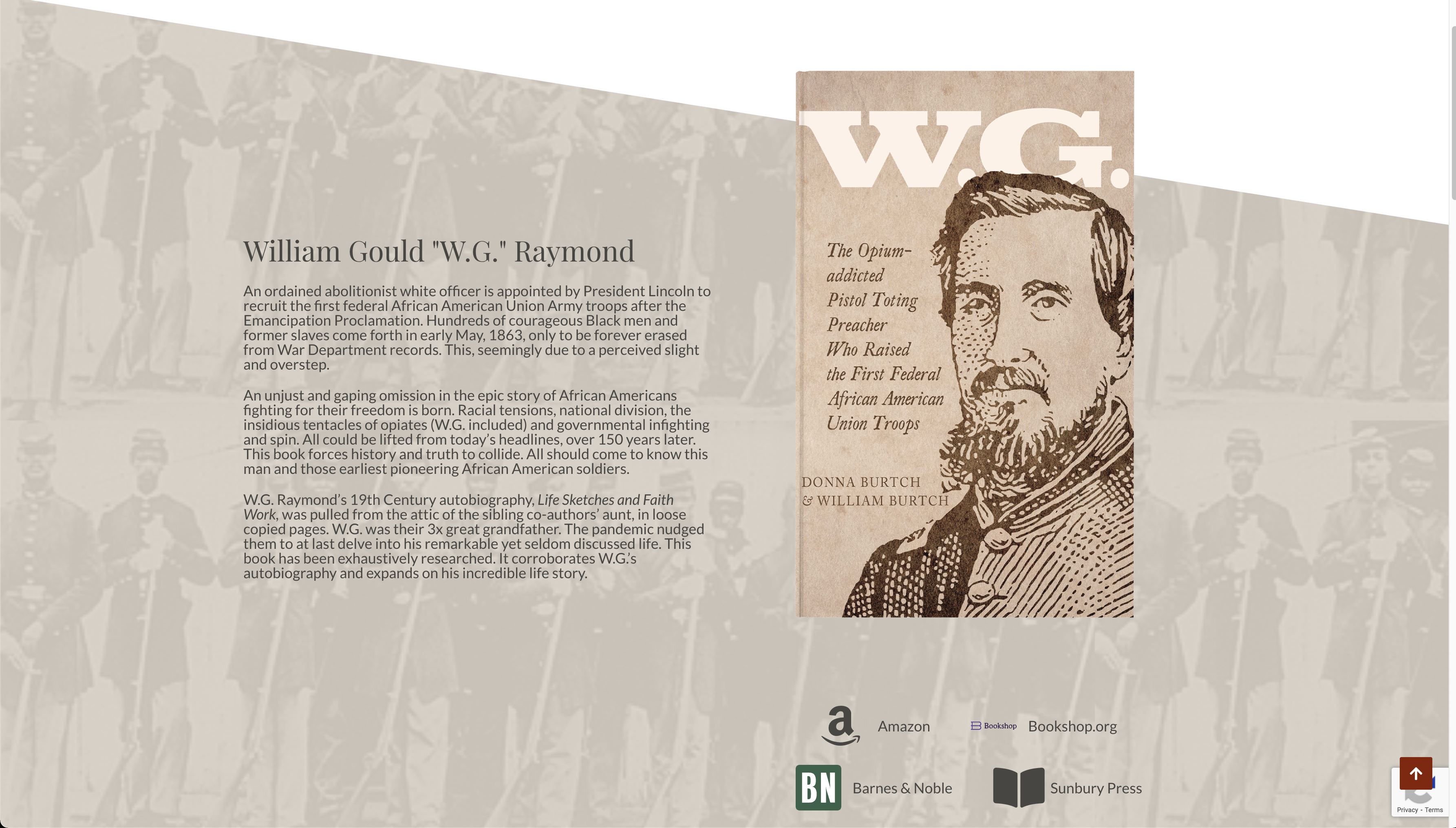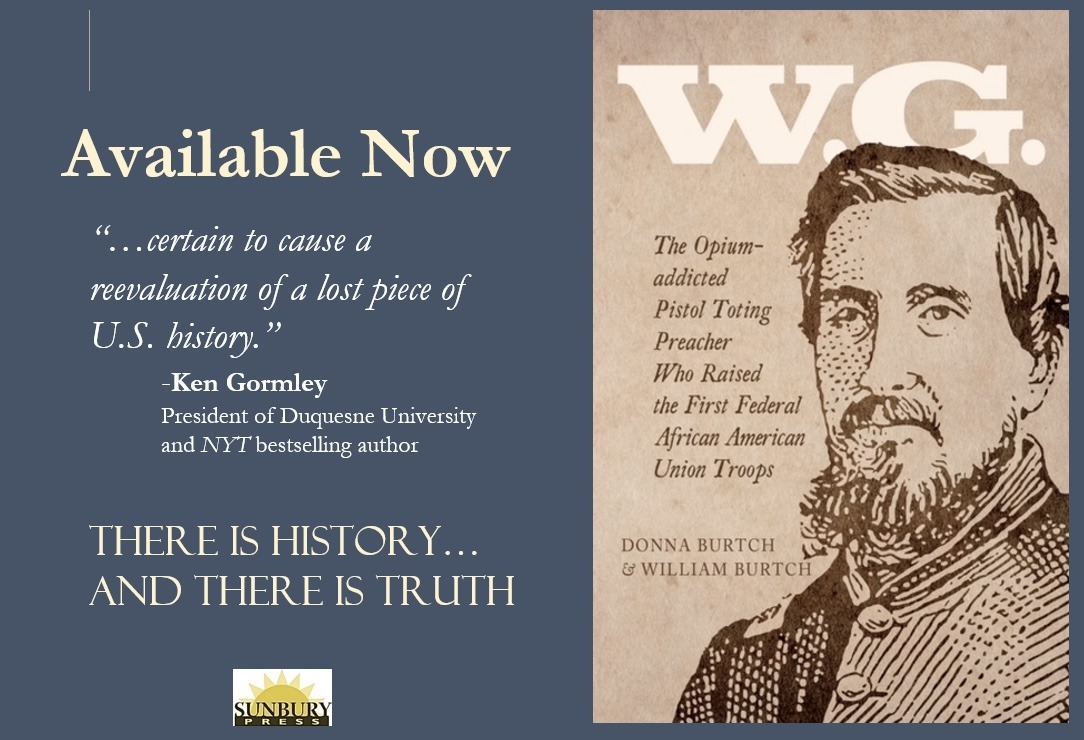 New collaborations can be tricky. You often come to the working relationship with no prior knowledge of each other. Stephanie is incredibly talented and the ease of working with her made the whole experience fun and stress-free. She is terrific. -William Burtch, Donna Burtch, Authors of W.G.