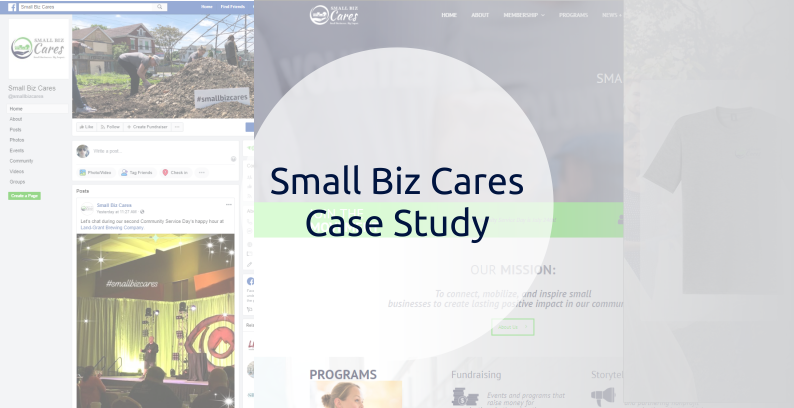 Case Study: Small Biz Cares
Case Study for Small Biz Cares
Small Biz Cares is a nonprofit organization based in Columbus, Ohio. Their mission is to connect, mobilize, and inspire small businesses to make a lasting positive impact in their community. Members participate in volunteer days and fundraising events, with contributions going towards scholarships and local causes.
Opportunity
Small Biz Cares was a new nonprofit organization with a clear mission statement, but an otherwise blank canvas for creating their brand.
To create a professional image in the community and begin to build membership, partnerships, and traction, they required a set of marketing elements with a consistent, contemporary, and recognizable look and feel. They knew a logo, branding scheme, and website were essential in creating brand awareness.
However, being a new organization and a nonprofit, Small Biz Cares did not have the time, resources, or expertise required to build their brand on a professional level. Fortunately, Outreach was able to offer both marketing expertise and a nonprofit discount, meaning they could produce a top-tier solution at a budget-friendly rate.
Solutions
Graphic Design
Digital Marketing
Copywriting
Website Development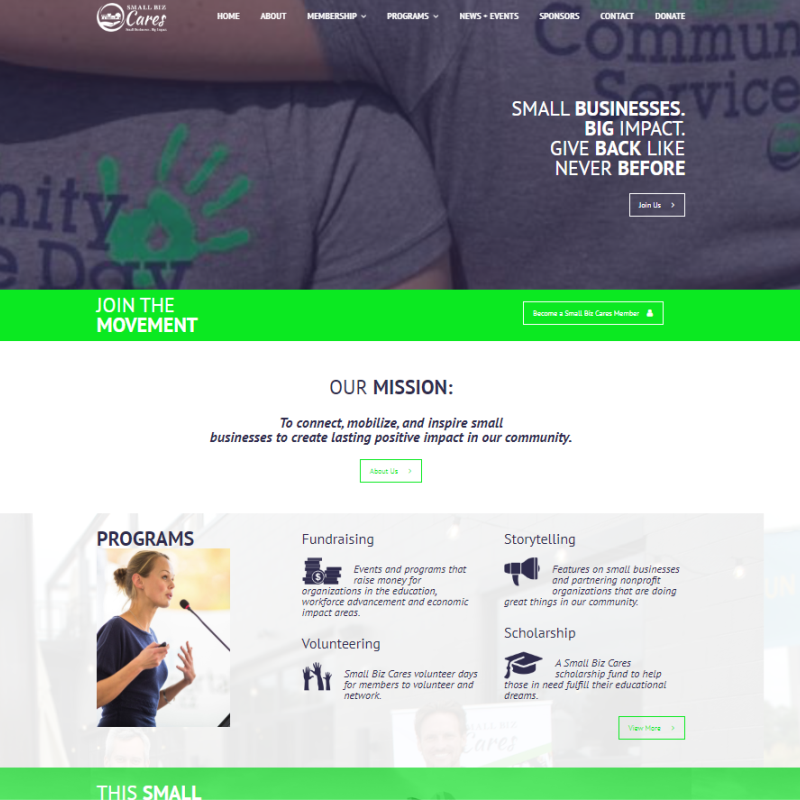 Approach
The Outreach team was able to provide the creative and tactical marketing support in-kind during the first year of Small Biz Cares.   The team took a collaborative approach in building the design elements, messaging, digital platforms, and other marketing aspects.  The approach was executed through three phases:
Start-up – Development of the brand artifacts: logo, colors, fonts, design elements, and messaging. This included multiple versions, as well as subsequent drafts until a satisfactory final deliverable was reached.
Build – Creation of the website, marketing collateral, social media platforms, and other digital assets.
Ongoing management – Active monthly management of social media platforms, email marketing, design, website, and other digital marketing activities.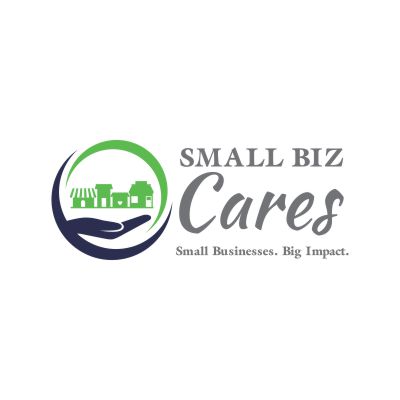 Impact
Small Biz Cares has come a long way in its first year. Their Facebook page has gone from zero to over 400 followers, while their website traffic sees a constant stream of visitors each month. They've engaged hundreds of professionals and established several loyal sponsors and partners.
Small Biz Cares is a recognized and established organization in their community, with media attention on tv, radio, podcast, and print.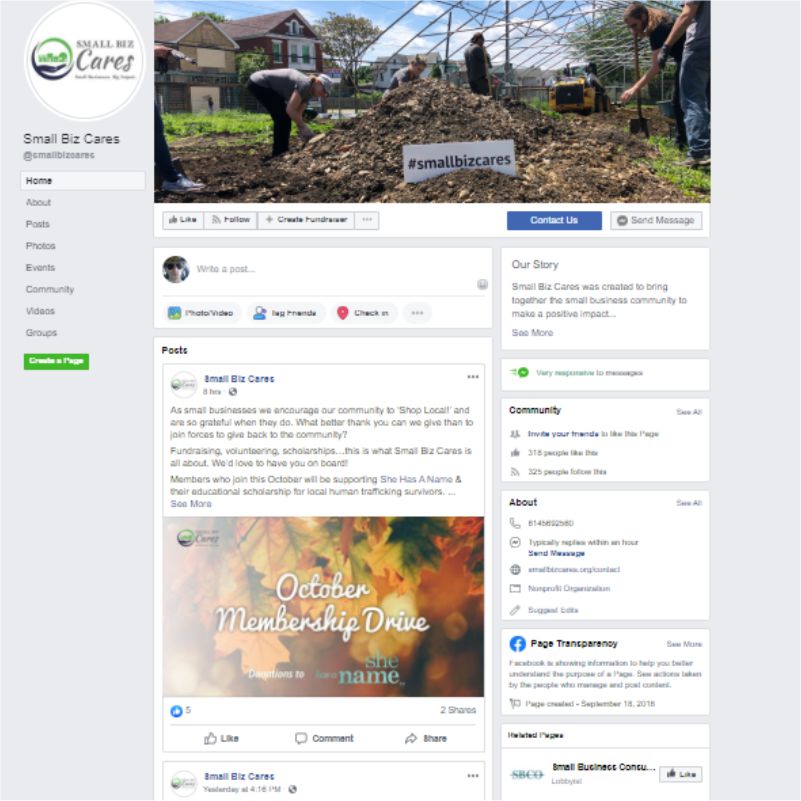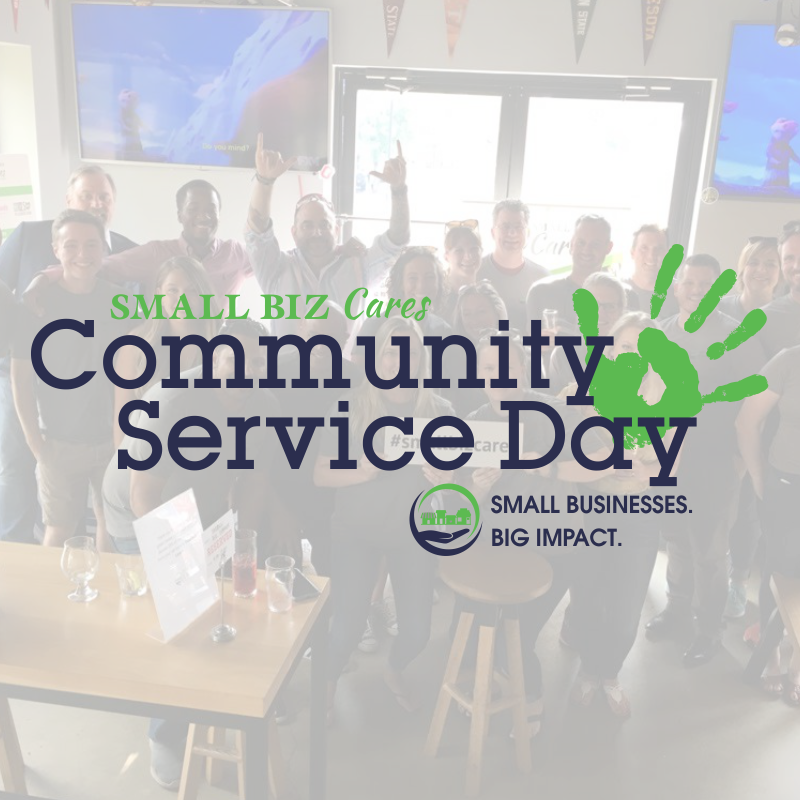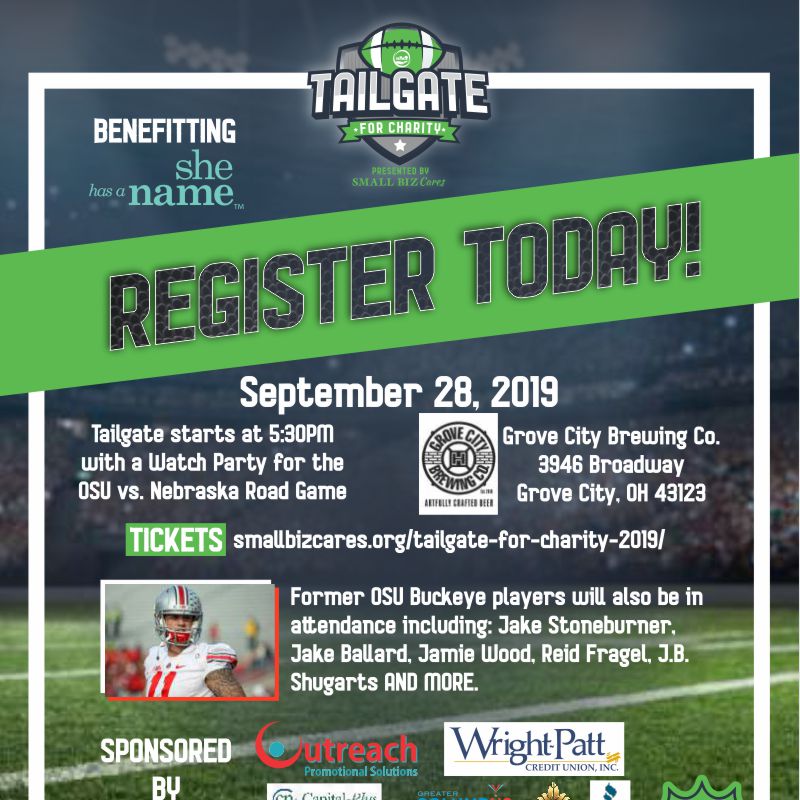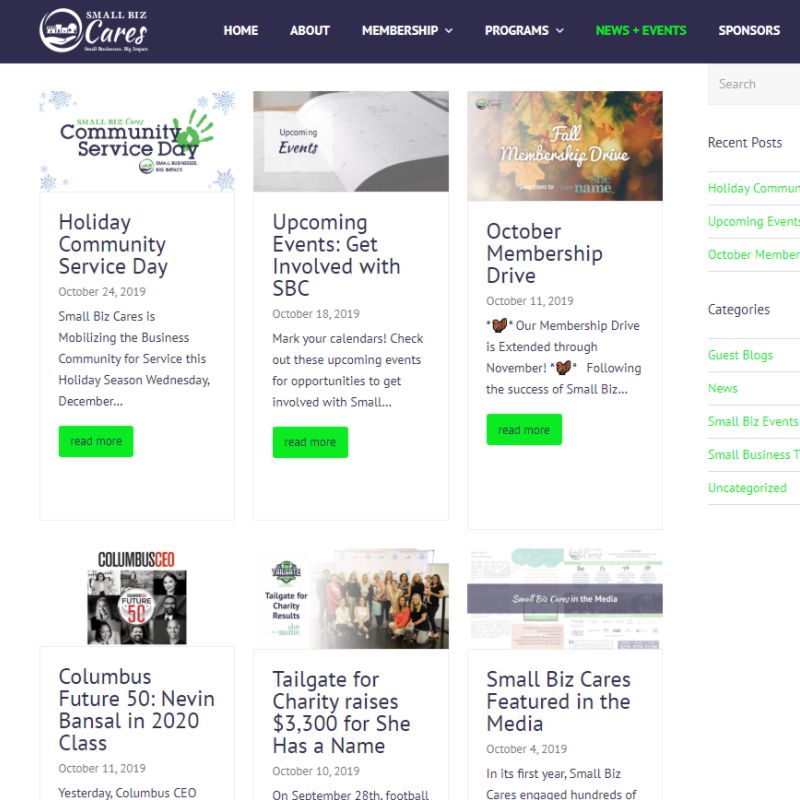 Having design and digital marketing expertise has been instrumental in helping Small Biz Cares create a professional image, increase brand recognition, and reach more people. The help in building and managing our social media presence has allowed us to promote our programs, secure more event attendance, and share information on our members and partners. Jamie Foltz, Small Biz Cares Board Member