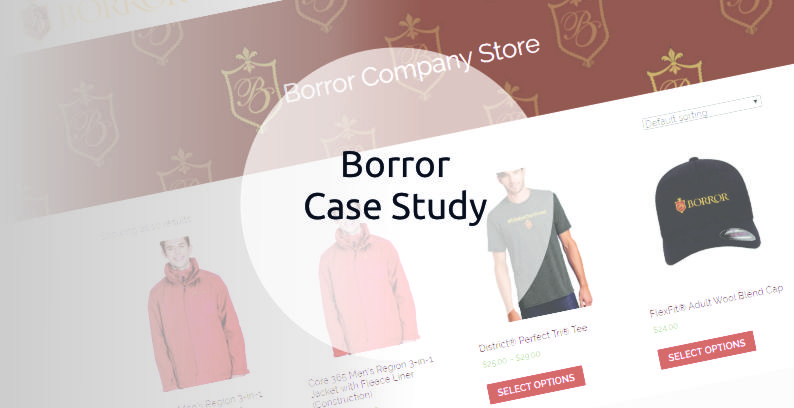 Case Study for Borror
Borror is a property management company located in Ohio. The BORROR name is renowned because it carries over 60 years of experience. Property management, development, construction, real estate – they do it all. From breaking new ground to groundbreaking service, they're transforming Columbus by creating life within walking distance.
Opportunity
Borror was looking for a company to rely on to provide a broad suite of products and responsive service to assist in monthly purchasing for new hires and branding initiatives.  They needed an efficient way to manage their preferred apparel, print, and promotional items in order for multiple people at Borror to order with confidence and ease.  In addition, they wanted to make sure items being ordered fit their branding standards for quality and decoration.
Approach
Outreach knew a Brandstore was the ideal solution for Borror.   Outreach worked with the Borror team to select preferred products, determine logos and decoration requirements, and finalize the pricing and features of the store.  From there, the Outreach team built the store with virtuals, pricing, and checkout features.

Impact
Since the launch of Borror's brandstore, they have seen an immediate improvement with the ease of managing and ordering their branded apparel. The consistent quality of both products and service has allowed Borror to maintain a strong brand image and standard. The streamlined solution of a brandstore has greatly reduce the time, cost, and stress-factors associated with handling orders internally.