Case Study for CoverMyMeds
CoverMyMeds is a healthcare technology company that is consistently recognized as one of the best places to work in the country. The company is constructing a campus in the Franklinton neighborhood near downtown Columbus, Ohio, which is set to open in the spring of 2021.
Opportunity
The company was looking for a responsive, local, resourceful supplier of branded promotional products that resonated with their company's award-winning culture, including interests in being eco-friendly and socially conscious. CoverMyMeds wanted new and innovative components of a multi-item 'New Hire Kit' to welcome their newest employees, and accurate color-representation for their logo was a priority.
Solutions
Promotional Products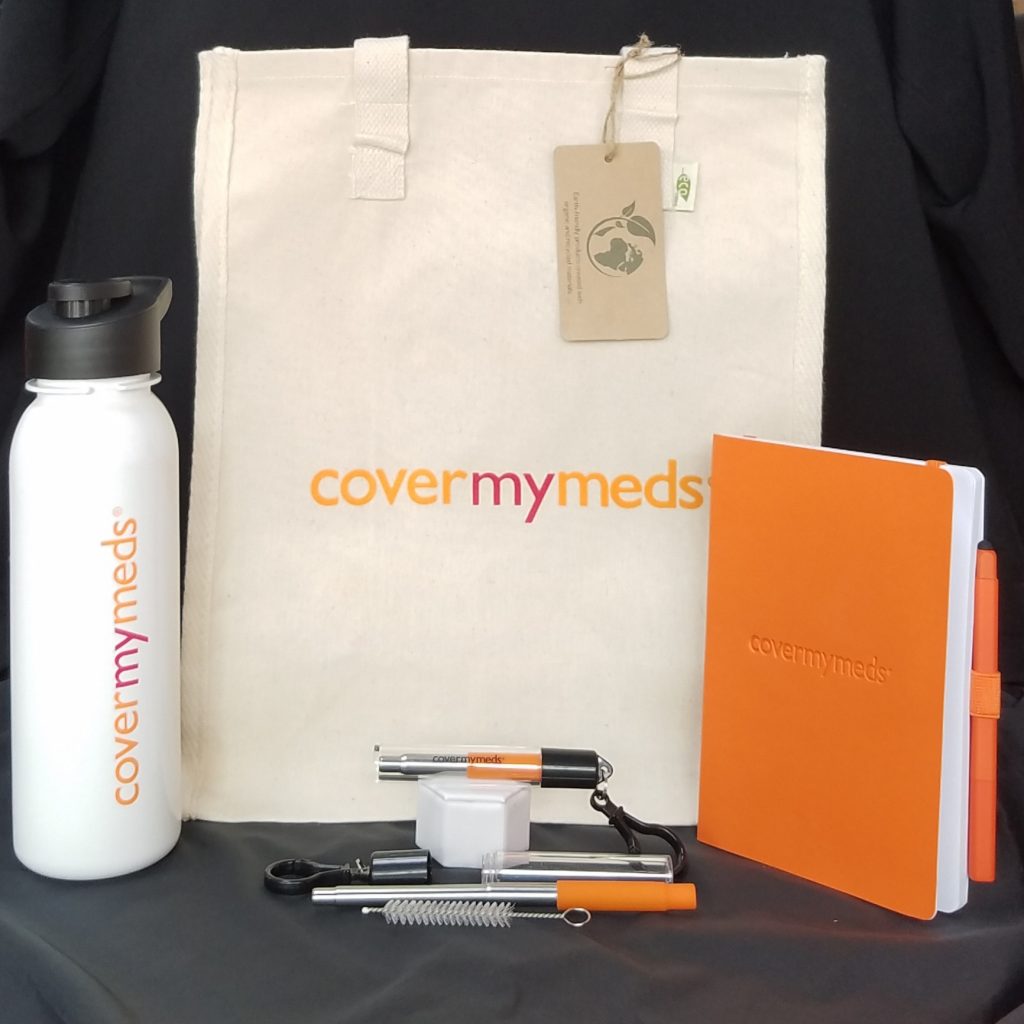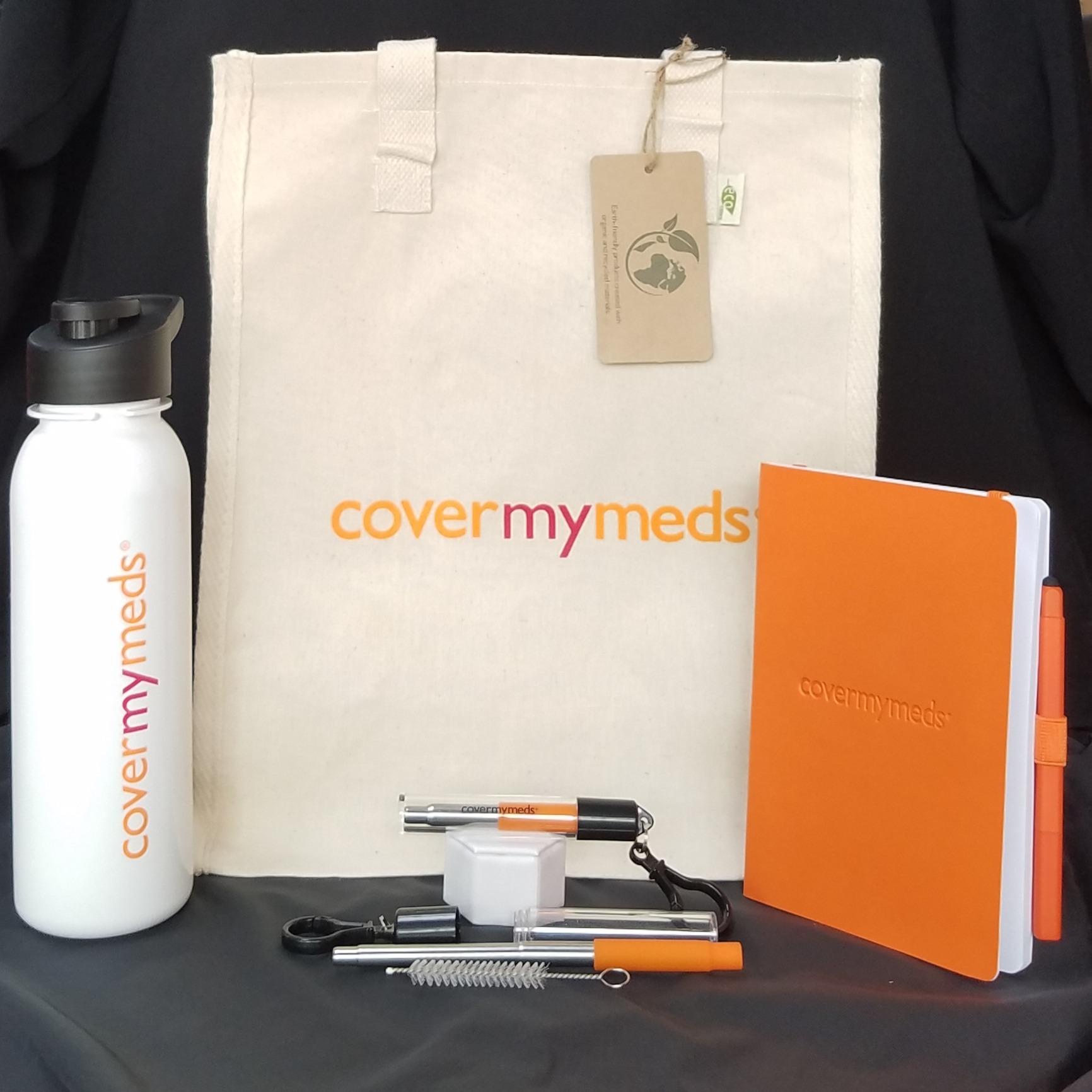 Approach
Outreach recognized the 'New Hire Kit' project as a way to assist CoverMyMeds and consulted with the client during the selection process for its components. A 24 oz. sport bottle, a 5×7" journal book with pen, a reusable collapsible straw, and a recycled eco-friendly market bag – all branded – were ultimately selected. Outreach collated and built the kits, and then delivered the kits before the company needed them.

Impact
The client is pleased with the unique items Outreach is able to source (collapsible straw), the attention to the eco-friendly standard for the market bag, the accuracy and impact of the color-representation on all the products, and the timeliness of delivery. Outreach looks forward to continuing to explore other ways to assist CoverMyMeds in its engagement with its employees and the community.