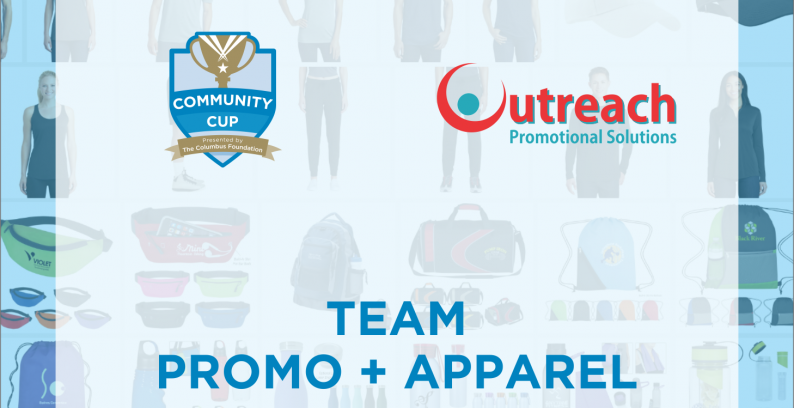 Team Promo and Apparel for the Community Cup 2019 Sports Challenge
Outreach Promotional Solutions is proud to be the Team T-shirt and Promo partner for this year's Community Cup!
The Community Cup 2019 Sports Challenge, presented by The Columbus Foundation, is a one-day challenge that rallies organizations to compete in contests for all skill levels. Companies that participate help build camaraderie among their team, promote the importance of physical fitness and demonstrate why Columbus is a top place to live, work and play. This adult field day will be held on Saturday, Sept. 28, at Otterbein University!
In addition to a discount on these products, Outreach is also providing free design help. You can browse t-shirt and promo ideas on our Community Cup Pop-Up Shop at Community Cup Team Shop. Other sponsors include Giant Eagle, Marathon, and more.
You can also contact Nevin Bansal at 614-484-7329 to discuss your team's needs.