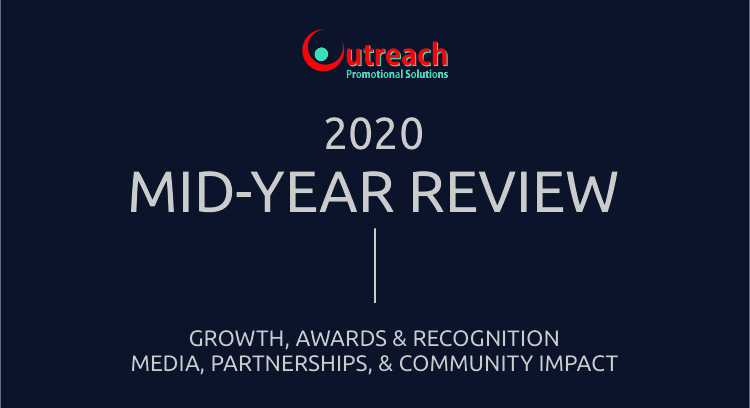 2020 hasn't been easy, but here we are!
This year, COVID-19 has made a huge impact on many businesses and we are no exception. Our team has spent much of the year working in a nearly empty office or from the comfort of their home. Throughout all this, we've managed to pivot, stay relevant, and continue our efforts around community impact.
Growth & Marketing
Despite the impact of COVID-19, as of July, we have experienced a 30% year-over-year growth in revenue. A major factor in our growth has come from our successful pivot to providing PPE for healthcare workers, nonprofits, and local businesses.
Taking advantage of partnerships throughout the community has been another factor in Outreach's growth. In 2020, we have partnered with six different organizations to help provide PPE to those in need and to expand our reach. These partnerships have created amazing networking opportunities and have resulted in gaining new clients.
We've also added to our team to provide more expertise and resources to help meet the needs of our clients.

Community Impact
Outreach is a leading sponsor for nonprofit, Small Biz Cares. Even during COVID, our team has stayed committed to community impact initiatives, driving several key programs for Small Biz Cares. So far this year, our team has provided over 500 hours of in-kind support for Small Biz Cares. At Outreach, we have provided product & digital asset design for various SBC fundraisers and events. We are proud to be part of these successful fundraisers that have helped raise ~$20,000 for organizations addressing COVID-19, education, & racial equality issues.

Awards & Recognition
In the first half of the year, Outreach President & CEO, Nevin Bansal, was featured through various media and content opportunities. These included features on 10TV to share community impact and small business support initiatives as well as podcasts and interviews to share marketing, growth, and leadership topics.
Nevin Bansal was appointed to the Better Business Bureau of Central Ohio Board of Directors and was recognized by Columbus CEO as a Future50 Member. The team at Outreach also received the Pillar Award for Community Service by Smart Business and Stephanie Jenkins received an award for Outstanding Design & Creative for her work in creating the branding and designs for Small Biz Cares.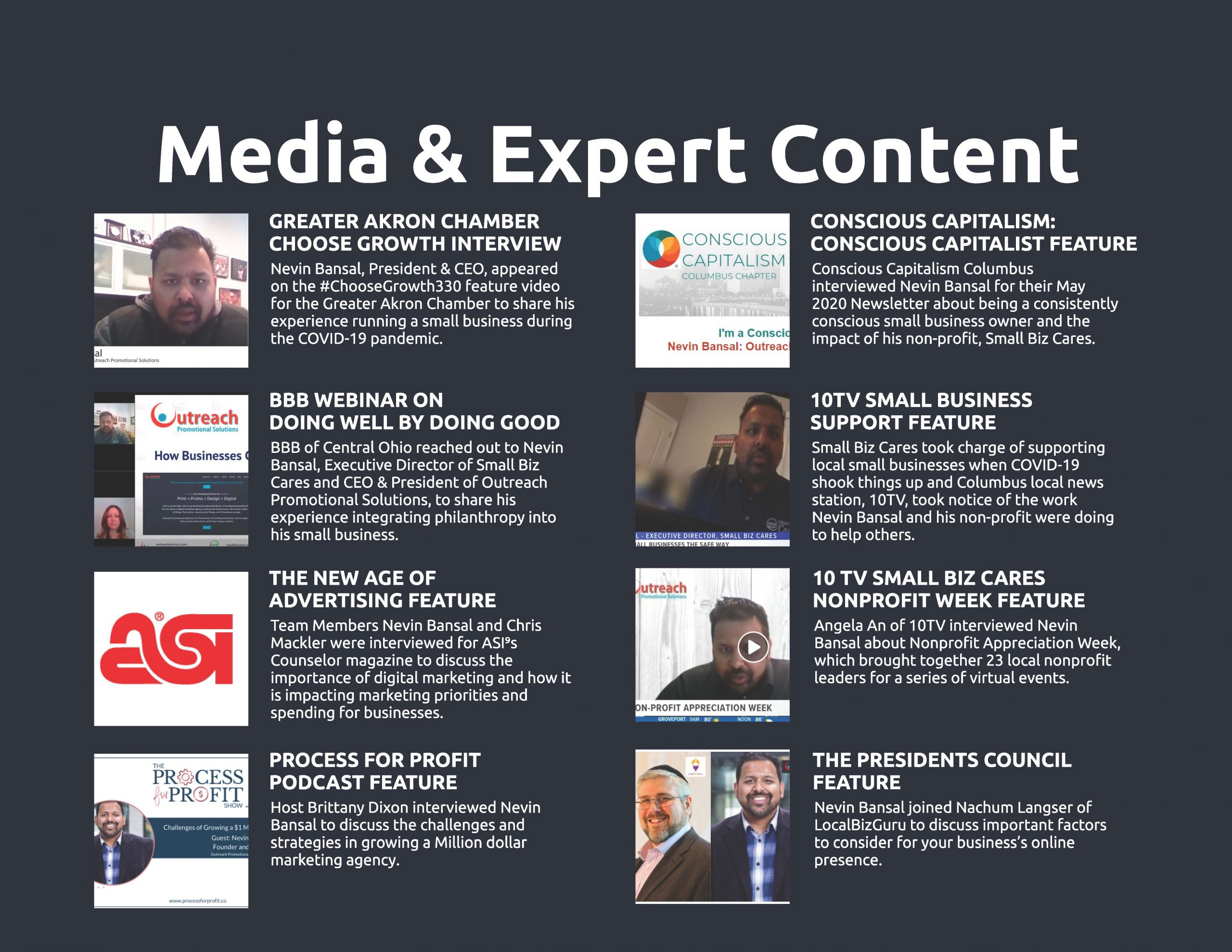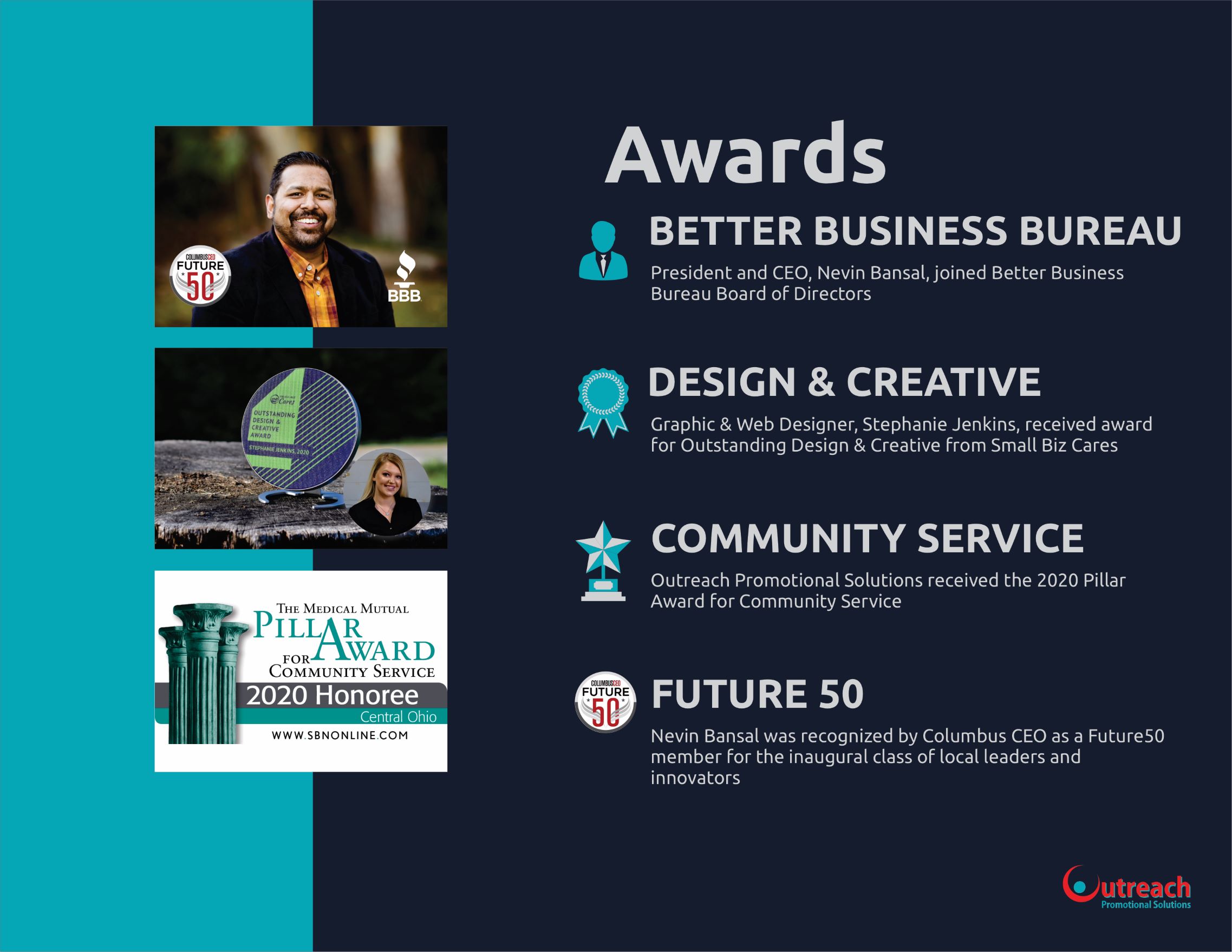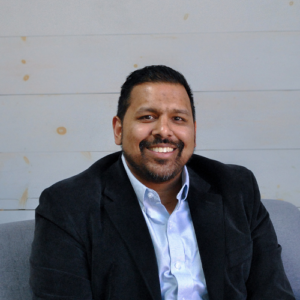 "COVID-19 has presented challenges for so many businesses, including ours. I'm proud of our ability to shift to a virtual team environment, pivot to robust PPE and medical supply offerings, and still maintain our commitment to community impact."
Nevin Bansal, Founder & CEO