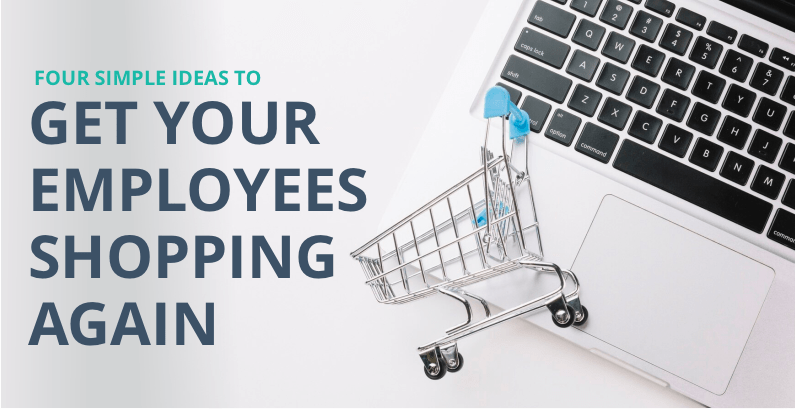 Four Simple Ideas to Get Your Employees Shopping Again
Since the launch of your employee store, it's likely you are seeing one of three things happening:
You launched an amazing employee merch store, you had a big roll-out, aaaannndddd… nothing. Nada. Crickets. Well, maybe a few sales rolled in, but it's just not what you expected.
Or, you launched an employee shop that saw some initial buzz and a surge of purchasing, but after 30 days, sales stopped and your once-thriving shop is hanging on by a thread.
Or, maybe your employee merch shop is doing great, but you realize it could be so much better.
The good news?
We've seen it all, and the good news is, you've partnered with a company who wants to do just that – partner with you! If you want to see more traffic on your shop, we want to help you. If you want to create some excitement and morale amongst employees around your brand, we're here for you.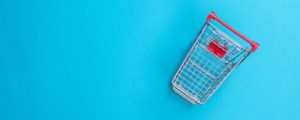 Here are 5 simple steps you can take to get employees shopping for branded merch again.
Introduce Ideas by Season
Collaborate & Drop
Market Again… and again… and
Refresh
Offer a Store Credit
[1] Introduce Ideas by Season
Sure, we totally get having a core selection of products always available in your store. We recommend it, actually. But just like retailers, your store should introduce new products focused on the seasons. If not quarterly, then consider a new line of products twice per year – spring/summer and fall/winter.
This may feel like a huge undertaking for you, but let us help! A quick email to tell us you would like to add a few new fall options to your shop in the next few weeks, and we'll provide a presentation of 10 or so popular items to choose from. We'll make the process quick and painless.
[2] Collaborate & Drop
We can see it already:
YOUR BRAND X ROOTS 73
YOUR BRAND X MARINE LAYER
YOUR BRAND X AWAY
YOUR BRAND X OSPREY
The list goes on and on.
Poll your employees on the everyday brands they love. Chances are, we can partner with them for you, then let's plan a limited-time run and watch the orders roll in.
[3] Market again… and again… and…
Unfortunately, "build it and they will come" doesn't apply here. Human beings have incredibly short attention spans, so if they've visited your shop once, they may come back one more time, but a third visit is probably out of the question if you aren't reminding them. Consider adding a link to your employee merch store in your monthly email newsletter or making an announcement at the quarterly company-wide meeting.
Need help with an "ad" design for your newsletter? Our designers can help!
[4] Refresh
Consider a quick facelift on your Brandstore. Maybe it has been a year or two since you first launched. Changing up the banner and images on your shop might create a little excitement and get employees curious to see if anything else has changed.
Again, we're here to help!
[5] Offer a Store Credit
This is probably the most common tactic we see amongst our clients, simply because it works! Once you've added some fresh product or announced a new brand collaboration, this is the perfect time to offer employees a credit to go toward their purchase. We can even set up unique login information for each employee to check their account balance.
Someone makes a major sale? Gift them a credit!
Someone is celebrating a birthday or anniversary? Gift them a credit!
Someone hit their volunteer hours for the quarter? Gift them a credit!
You want to make your employees smile for no reason at all?
Gift. Them. A. Credit. You really can't go wrong here.
Now take this list, and let us know how you want to initiate some employee store traffic. I've said it a few times, and I'll say it again: we are here to partner with you. Let us help create some buzz and brand loyalty amongst your employees, whether they are working remotely, in the office, or hybrid.