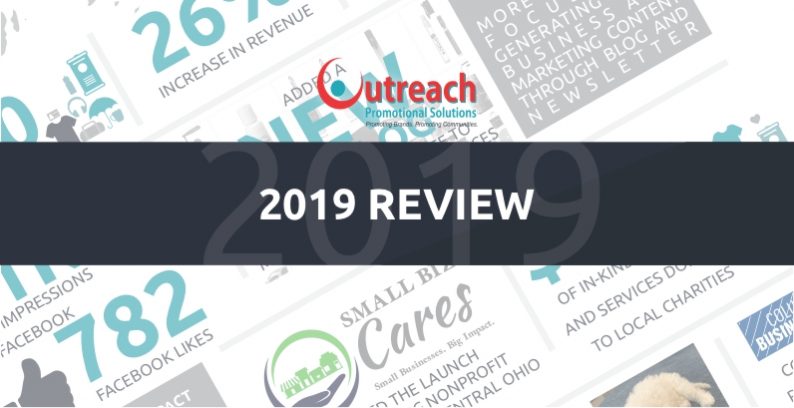 2019 was a fun and impactful year!
We've been busy working with our clients, building our marketing and sales tools and growing a nonprofit.
Growth & Marketing
In 2019, we've experienced the highest growth in 5 years as a result of enhanced solutions and continued focus on delivering a wow experience for our customers. Our reach is not only national but global. We have shipped to clients in 30 states and 3 countries in addition to sourcing both domestically and overseas for our clients.
Our new website now provides a better view of our solutions, a catalog with custom curated ideas, a more visual portfolio and more ways to get to know our team. We've also enhanced our newsletter and blog to deliver more insightful and interesting small business and marketing content. Outreach Promotional Solutions has continued our partnership with Columbus Business First, supporting their series of expos and special events.
We've also added great people to our team to provide more expertise and resources to help delight our customers.
Community Impact & Recognition
Outreach has taken a leadership role in building a new nonprofit, Small Biz Cares. Creating the vision, the website, the marketing tools and actively promoting and participating in Small Biz Cares events has been an important part of our work this past year. Small Biz Cares has now engaged hundreds of small businesses to get more involved in the community in addition to providing almost $10,000 in scholarships to those with financial need.
In 2019, Outreach received recognition for Community impact, receiving the Pillar Award by Smart Business and the Community Engagement Award by the Conway Center for Family Business. Our CEO, Nevin Bansal was also recognized as a member of the Columbus CEO Future 50 class.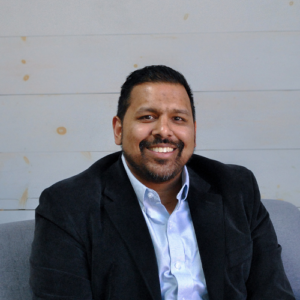 "We are thankful for our clients, partners and friends who give us the opportunity to promote their brand, grow their business, and connect with the community.  Our success and growth is a direct result of the trust companies and nonprofits put in our team.  As we look back at 2019, we are grateful for the success and excited about what is to come as we continue to move forward."
Sincerely,
Nevin Bansal, President & CEO