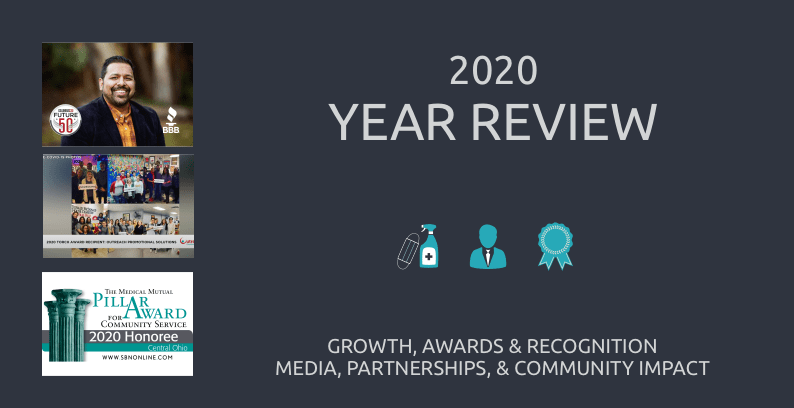 2020 Couldn't Stop Us from Achieving Growth & Impact
2020 has created unique challenges for many businesses, including ours. COVID-19 has impacted our traditional offerings, as events, trade shows, and branding initiatives give way to public health and business survival. Through it all, our team has done our best to pivot, stay relevant, and continue our efforts around community impact. It hasn't been easy, but it's been a team effort to continue our growth and provide valuable products and services to our customers.
Growth & Marketing
Coming into 2020, we were poised for growth with enhanced solutions, new team members and a strong 2019.  Then, Covid-19 hit.  Our team didn't sit still, launching personal protective equipment (PPE) products in late March to provide valuable supplies and replace lost revenue.   As a result, we have worked with over 100 organizations to provide critical medical supplies and experienced top-line growth in the first half of 2020.   Overall, our focus on building creative partnerships, launching new Brandstores for midsize and larger companies, and staying resilient allowed us to weather the storm and setup our team with momentum going into 2021.

Community Impact
Outreach is a leading sponsor for nonprofit, Small Biz Cares. Even during COVID, our team has stayed committed to community impact initiatives, driving several key programs for Small Biz Cares. So far this year, our team has provided over 1000 hours of in-kind support for Small Biz Cares. At Outreach, we have provided product & digital asset design for various SBC fundraisers and events. We are proud to be part of these successful fundraisers that have helped raise ~$20,000 for organizations addressing COVID-19, education, & racial equality issues.

Awards
In 2020, we were proud to be recognized for growth, impact and creativity.   Outreach received the prestigious Pillar Award and Torch Award for Ethics, for its leadership of Small Biz Cares.
In addition, because of the pivot to PPE, Outreach received the Reinvention Award by the Conway Center for Family Business.
Finally, in addition to several individual awards and recognition of team members, Outreach was recognized as a top 3 promotional products company by Columbus CEO and an Ohio Best in Business.
Nevin Bansal was appointed to the Better Business Bureau of Central Ohio Board of Directors and was recognized by Columbus CEO as a Future50 Member. The team at Outreach also received the Pillar Award for Community Service by Smart Business, the Torch Award of Ethics from the Better Business Bureau of Central Ohio and was presented with the Reinvention Award for our pivot to providing PPE solutions.
View the full list of 2020 Awards here.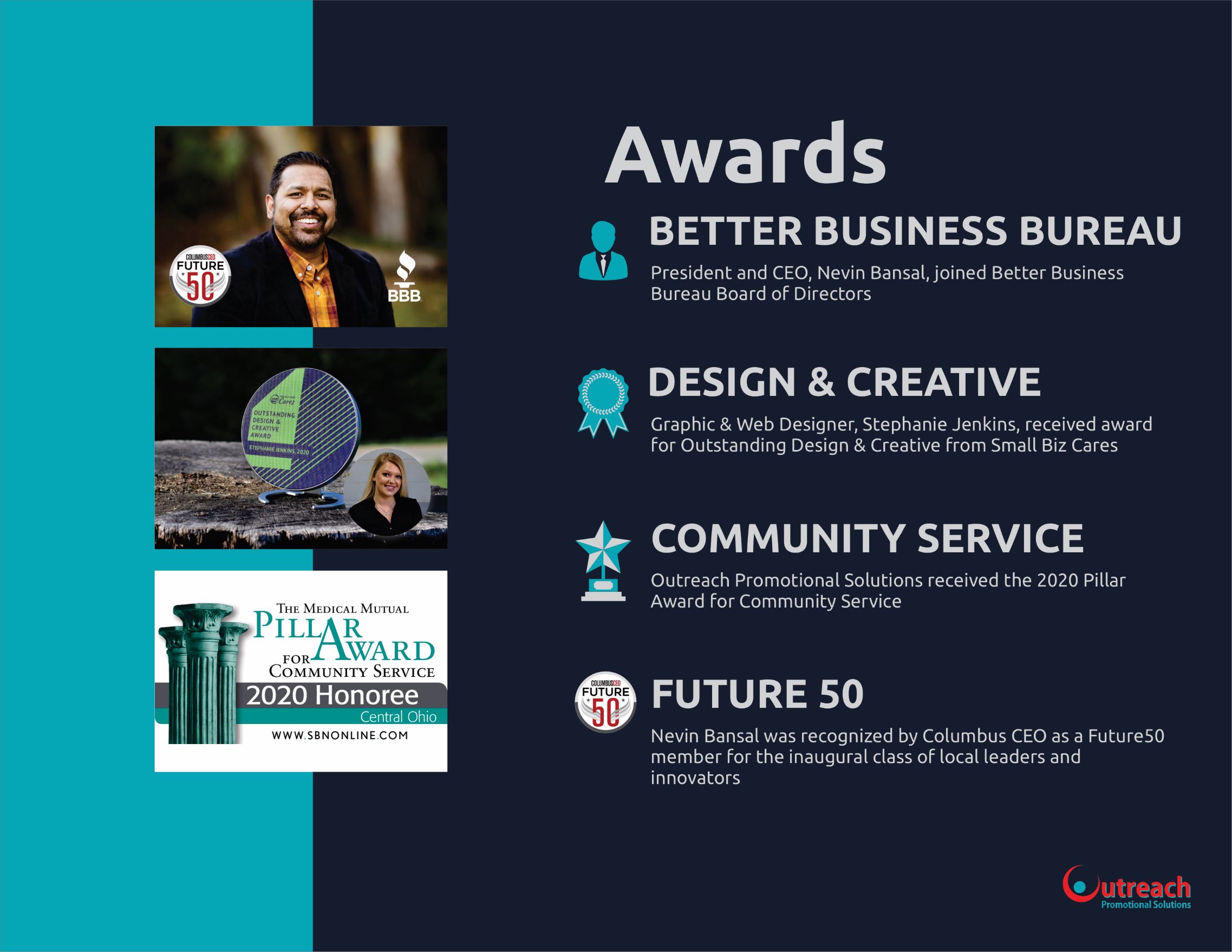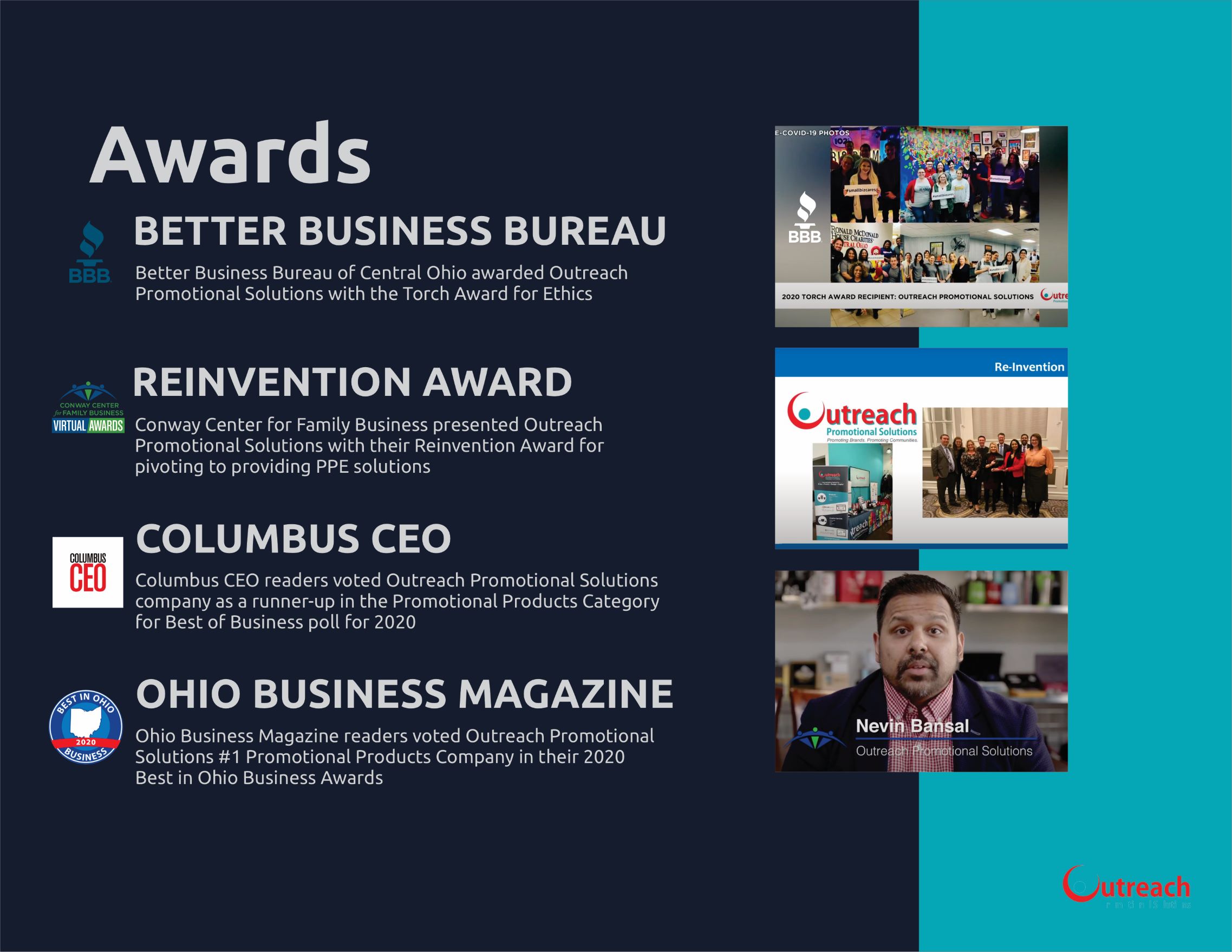 Outreach in the Media
Outreach President & CEO, Nevin Bansal, was featured through various media and content opportunities. These included features on 10TV to share community impact and small business support initiatives, as well as interviews to share marketing, growth, and leadership topics.  Nevin was also tapped to be featured on multiple podcasts. Nevin discussed various topics that include the challenges of growing a million dollar marketing agency, how businesses can make an impact in their community, and shares his tips as an experienced business owner. Check out each of the podcast features.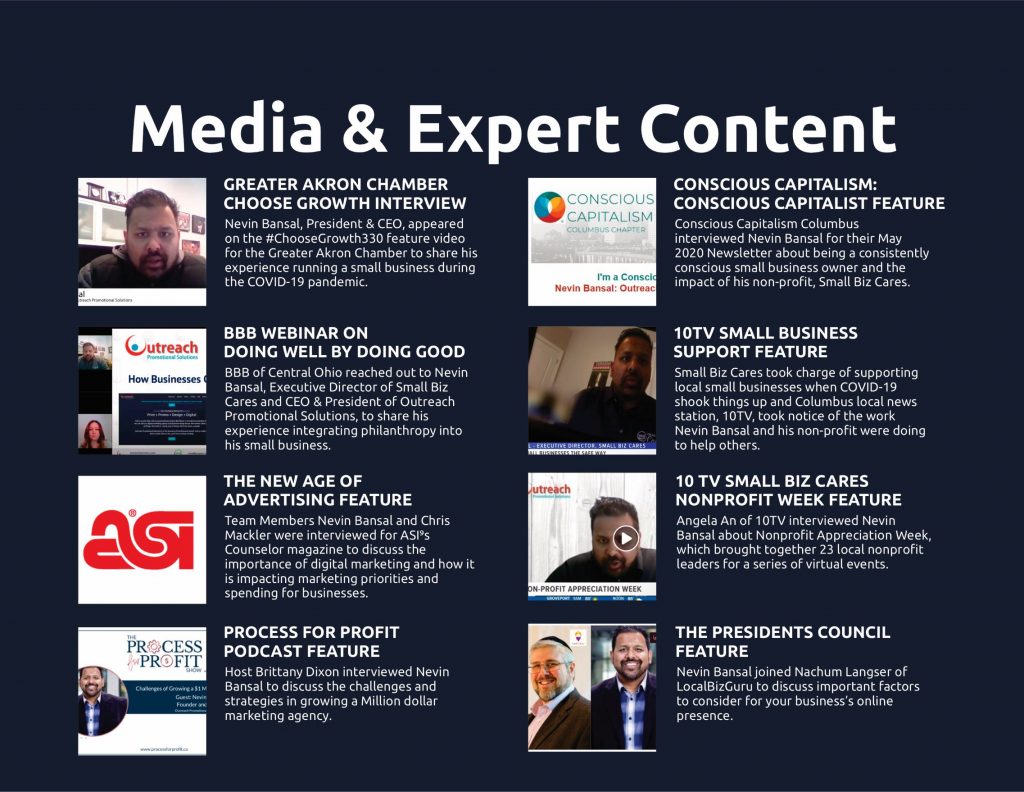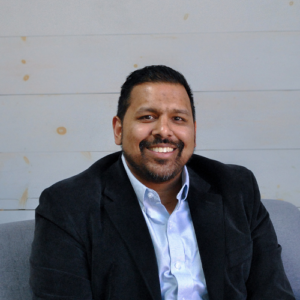 "COVID-19 has presented challenges for so many businesses, including ours. I'm proud of our ability to shift to a virtual team environment, pivot to robust PPE and medical supply offerings, and still maintain our commitment to community impact."
Nevin Bansal, Founder & CEO