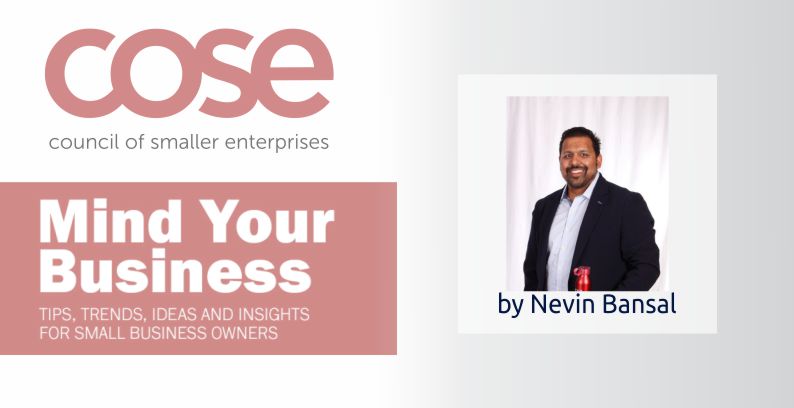 5 Business Lessons to Learn from the Cleveland Indians' Success
The Cleveland Indians experienced a historic run of success in 2017. It didn't happen by accident. Here are five lessons businesses can learn from the Indians and apply to their own operations.
As we begin the 2017 Major League Baseball Playoffs, the Cleveland Indians are the favorites to take home their first World Series title since 1948. This season has been impressive, especially since the team could have experienced a letdown following a heartbreaking Game 7 loss in the 2016 World Series.
The 2017 season has been historic. Beginning on Aug. 24, Cleveland went on a 22-game winning streak, the longest in Major League history. It is the second longest unbeaten streak behind the 1916 New York Giants who had a 26-game unbeaten streak, which included a tie. The Indians will enter the postseason with the most prolific strikeout pitching staff in baseball history, more than 1,550 strikeouts and a 3.9 strikeout-to-walk rate, both records.
So how did the Indians get so good? It all comes down to the team, a collection of individuals who work as one to accomplish their goals. There are several foundational elements of a winning team, and the Cleveland Indians are a perfect example of how to put these elements into action.
But this doesn't just apply to professional baseball. There are lessons for business, too. Here are five traits of the 2017 Cleveland Indians team that can be applied to your organization.
Trait No. 1: A shared vision. The Cleveland Indians have a clear vision for 2017. The ownership, management and players all have expressed the same ultimate goal for the team—to win the World Series. This doesn't mean that it will happen. A vision isn't guaranteed. However, it does mean that all team members are focused on the same end state. The best teams develop a clear vision, ensure alignment of all team members, and continually reinforce the organization's vision through both words and actions.
Trait No. 2: Clearly-defined roles. From starting pitchers to the bullpen, all players understand what their roles are as part of the pitching staff. The same goes for the position players. Winning teams create clearly-defined roles for everyone, and make sure that all team members understand what they are accountable for and how they are being evaluated.
Trait No. 3: Highly-skilled talent. From Cy Young Award winner Corey Kluber to All-Star position players such as Francisco Lindor and Jose Ramirez, there is no shortage of talent on the Indians. To build a team of talented players, management was tasked with determining the needed skills for the team and securing players who matched up with those skills. The team also used analytics to evaluate talent before signing them. Finally, ownership gave resources such as money to attract high-level talent. For many organizations, the ability to secure talent is the most important factor to success. Just like the Indians, your organization should identify the skills you need, develop a thorough process to evaluate candidates who match those skills and create a compelling value proposition that attracts talented people to join the team.
Trait No. 4: A strive for greatness. Many sports teams have talented players, but most of those teams don't achieve the level of success of the 2017 Cleveland Indians. A key to Cleveland's success is that the players are reaching for greatness. They are motivated to be better every day. They work hard at their craft. They aren't satisfied until they reach their full potential. The tone of "strive for greatness" is something that permeates from the top down and through every person on the team. Successful teams in any organization have people who are not only talented, but also motivated to be their best.
Trait No. 5: Strong leadership. Many people believe that Terry "Tito" Francona is the best manager in baseball. Not only does he know baseball, but he possesses other traits that lead to the team's success. What Francona does best is managing his players. He does it by talking to them. "Tito is the total package," star relief pitcher Andrew Miller told cleveland.com. "It's his ability to communicate with anybody. It doesn't matter if it's a pitcher or position player, he has the ability to put players in a position to succeed." All winning teams, whether in sports or business, should have strong leadership that motivates, communicates and puts their team in the best position to be successful.
Because the Cleveland Indians possess these five traits, it's not surprising that they have built a winning culture that permeates throughout the organization. The 2017 Indians are an easy team to root for. They are a collection of players who believe in each other, have strong leadership and strive to be excellent. A team that is built with these characteristics is much better positioned to achieve success than a team that does not possess these crucial qualities.
Nevin Bansal is the president and CEO of Outreach Promotional Solutions.