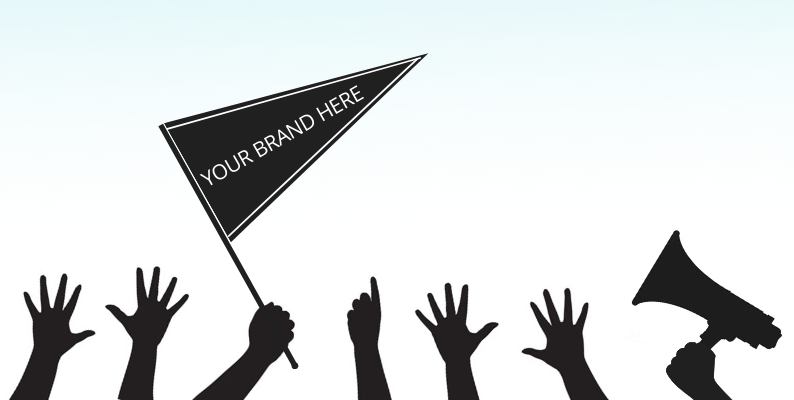 Branding to Cheer For: How to Turn Customers into Fans
You don't have to be a sports team to have fans. If something, anything exists, chances are there's a fanbase for it.
When it comes to marketing, the focus of a business is to generate customers. What we're here to talk about is a style of marketing that turns your customers, your audience, into a crowded stadium of fans. But before we delve into ways to accomplish this, let's first discuss "Why"?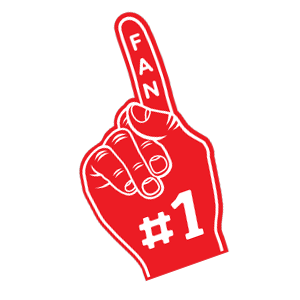 Why do you, as a business, want customers to be fans? Here's the deal:
Fans are Loud. They'll shout about your brand for everyone to hear.
Fans are Loyal. We all known the importance of repeat business.
Fans know the Stats. When someone asks a question on social and one of your followers answers before you do, BOOM, that's a fan. These guys are helping spread the word about your products and services. For free.
Fans Represent. Fans love merch because people identify with things they like AND people love expressing themselves. Ergo, branded t-shirts, travel mugs, etc. give customers a way to tell the world about themselves & your brand…without even talking.
Fans breed other Fans. When we love something, we want everyone else to love it, too. (Hey, have you heard this song? Eaten at this restaurant? Tried this product? Let me get you the number of that service!)
Now that we know what a brand fan looks like & why we want them around, here's how to turn your customers into cheering, adoring fans:
Build a Recognizable Brand Image 
Logo, brand colors, website– all of these are elements needed to create a professional looking brand. Other things to consider are: brand voice, taglines, and social platform profiles.
Consistency is key. When your brand looks the same across all marketing channels and looks it's best, that's the foundation of being memorable. (Hey, I know those guys, they're really great!)
Having the opportunity to build a brand from scratch, like Outreach was able to do for Small Biz Cares means you can really sit down and decide what appeals to your audience and how these design elements reflect your brand.
Are you a design company? You better look cutting edge and appealing.
Are you law firm? Your brand needs to say professional and trustworthy.
Chances are you're reading this and thinking, my company has existed for years and already has an established brand. For you we have a special set of questions:
When's the last time you made an upgrade?
Does your logo or website look outdated?
Do the colors and style of your branding truly speak to what you do?
Give Your Brand A Facelift
Think about some of the most popular brands on the market today.
Take Coca-Cola. People know them; and have you ever asked a Coca-Cola drinker if they wanted a Pepsi? They've got passionate fans. Coca-Cola is constantly making changes to their brand image in order to make it relevant and attractive to the times and their audience. For example, here's their logo over the years:

As you can see, changes don't need to be drastic to be effective. The return to simplicity in 2007 is a trend that is still on the rise today: clean lines, minimalism.
You're saying: But they went back to their original look! So what's the big deal about being outdated?
Let's draw a line of distinction between outdated and retro. Coca-Cola is retro. If one of the key forces behind your brand is nostalgia, going with a retro look is of course appropriate. Yet, even when this look is desired, a contemporary feel to the overall design ensures a logo or website is visually pleasing and easy to read.
What you don't want is for your website to look like it was built in 1997. This gives your visitors the impression your company, it's services, it's practices, it's products, are also outdated. Not a good first impression to make and, unfortunately, this impression is often the only chance you get before they are off to a competitor's site.
Let's move onto the next point where we'll talk a little more about your website…
Provide an Experience Worth Raving About
We aren't here to give you advice on your products or service, but before your customer buys, before they meet your salesperson either at a cash register or on the phone, they're finding you online. Gone are the days where marketers write articles about the need to have an online presence; it's an accepted fact these days. But that doesn't mean you couldn't use a refresher on the best practices.
You MUST have a website with an easy to use interface where customers can:
Quickly identify what you offer.
Easily navigate your website's various pages and find relevant information.
Easily become a customer. (Read: lead generation.) This could be as easy as having your phone number being dominant on the page or a simple contact form. It might be a slick checkout interface, a member sign up, or a 'schedule a meeting' CTA.
Having a good website developer who understands the nuances of design and layout, keeps up with the latest in website fashion, and who is willing to truly understand your brand and audience is essential.
Another vital aspect to their experience is your Customer Service.
Treat them like VIPs
These are things every staff member should practice, not just your official customer service reps. You need to be:
Responsive – Answer inquiries & emails promptly.
Friendly & Genuine – We shouldn't have to explain this one!
Empathetic – Understanding of their needs & problems.
Ready to Deliver – Know your products/service inside out.
Extra – Demonstrate a willingness to go above & beyond.
But what's the customer's experience when something goes wrong?
Turn Negative Situations to Your Advantage
Often our first reaction when things go south—a customer leaves a bad review or phones in angry to shout down poor Brenda in Customer Service—is to see this as a fully negative situation.
But the reality is, these cases provide the perfect opportunity to let your customers (and potential customers reading your reviews) know just how much you care. When you handle complaints gracefully & with understanding, even if your customer isn't getting the exact solution they wanted, they can walk away knowing you're on their side and did your best to remedy their problem. This can turn an angry customer into a fan!
When it comes to putting out fires on social media, it's easiest to have a designated person who monitors your account on a regular basis who can quickly respond to comments and direct messages. Having a professional Social media marketer who is publishing posts and managing your various accounts is ideal. And when that marketer is also heading your website and content, you can guarantee your brand is being represented consistently and accurately.
Engage in a Real Way on Social
We all know the importance of using social media to promote your business. Here are some easy 'next-level' things to do so your customers feel appreciated and included.
Reply to Comments. Be friendly and be real; your responses don't need to be overly polished or stilted. As you know, social media is a place for everyone, even brands, to let their hair down. Don't go crazy though, keep things professional and respectful.
Give Customers a Chance to Talk about Themselves. Instead of making everything about you, your products, your services, give your audience a chance to share their opinions or share pictures that reflect your brand's culture.
Share Posts. Share posts from other pages to show you are interested in the social community outside of your own brand.
Finally, our last point:
Offer Branded Products and Apparel
Are you really a true fan if you don't buy a concert tee? Do you really love that book/tv series if you don't own one mug, board game, calendar, or pair of socks with your favorite character's face?
Like we said, you don't have to be a sports team to have fans. You could be a nonprofit organization, a coffee shop, or a bank.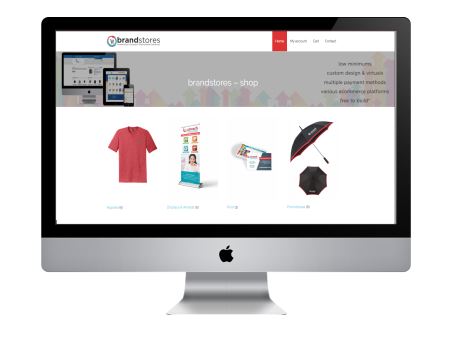 Items like pens & mugs are typical when it comes to keeping your brand in mind on a daily basis, though there's so much more to the world of promo items. Having a dedicated company you can trust for your branded items means not only having the assurance your brand standards will be kept, but also receiving solid advice on popular and creative items for your specific industry & audience.
Does your company do a lot of promotional items? Consider having a brandstore with an easy to use interface where anyone from your company (employees, managers, etc.) or your customers can easily purchase branded products and apparel. Outreach's brandstores also gives you an easy option for ordering display signs, business cards, and other deliverables.
Let our Team 'Elevate' Your Brand
The first step of turning your customers to fans? Building your all-star marketing team! Did you know you can have an entire team of seasoned marketing professionals for less than the cost of hiring one in-house marketer?
Outreach works with you to build a marketing plan that really lets your brand shine. Our Elevate solution is tailored to provide your business with exactly what it needs: from carefully crafted social media calendars, to expertly designed websites and graphic deliverables, to dynamic paid ads that get measurable results.
You know the drill. Contact us to learn more or set up a time to talk! You can also stay tuned to our blog for opportunities to meet in person at our office in the Brewery District in Columbus during our Friday Open Hours. Thanks for reading!