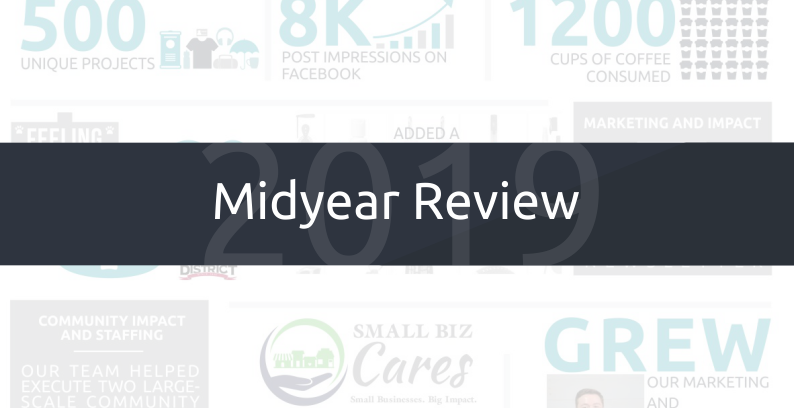 Outreach Promotional Solution's 2019 Mid-Year Review
The first half of the year has seen a lot of growth. We're excited to share what Outreach Promos has accomplished so far.
So far, 2019 has been eventful and exciting. Our team at Outreach Promotional Solutions is talented and committed to doing what is right. We've been busy working with our clients, building our marketing and sales tools and launching a nonprofit.
Growth & Successes
We've experienced the highest growth in 5 years as a result of enhanced solutions and continued focus on delivering a wow experience for our customers. Our reach is not only national but global. We have shipped to clients in 26 states and 3 countries in addition to sourcing both domestically and overseas for our clients.
Marketing and Impact
Our new website now provides a better view of our solutions, a catalog with custom curated ideas, a more visual portfolio and more ways to get to know our team. We've also enhanced our newsletter and blog to deliver more insightful and interesting small business and marketing content. Outreach Promotional Solutions has continued our partnership with Columbus Business First, supporting their series of expos and special events.
Community Impact & Staffing
Outreach has taken a leadership role in building a new nonprofit, Small Biz Cares. Creating the vision, the website, the marketing tools and actively promoting and participating in Small Biz Cares events has been an important part of our year so far.  Small Biz Cares has now engaged hundreds of small businesses to get more involved in the community. While we've had a busy and impactful first half of the year, we aren't done yet.  Our team has lofty goals for growth and community impact. With this growth, we expect to add to our team, continue to improve our capabilities and continue to drive Small Biz Cares events, including Tailgate for Charity.
Stay tuned!