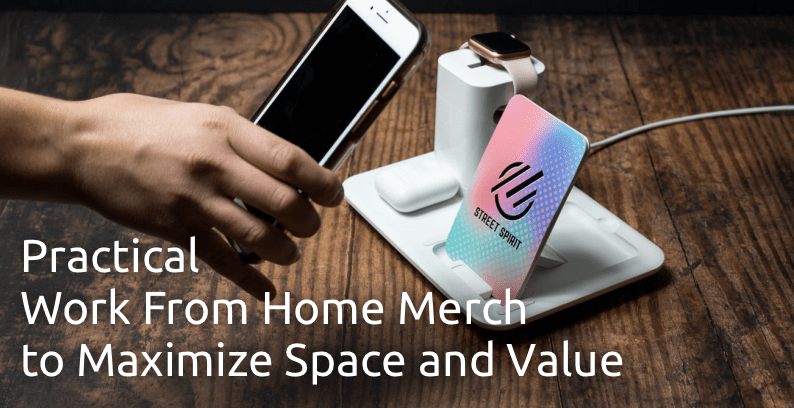 Practical Work From Home Merch to Maximize Space and Value
Branded gifts done differently
More and more employers are finding that the typical swag they might have once gifted to their employees isn't nearly as effective. Working from home has become the new normal, and you might be wondering how you can reward your hard-working team with merch that will maximize space and value while also making sure they know they are valued, despite not being in the office every day.
Think practical
We're seeing a movement away from buying branded merchandise just for the sake of buying it to instead creating a brand experience that will make employees proud to work for you, even when they are at home. Consider gifting practical merch that will make their lives easier and more comfortable.
We've got some ideas:
For the Coffee Lovers
The pour-over coffee trend is a caffeine fix we can definitely get behind, and we think most of your team will agree. Pair a nice set with a bag of local coffee, and we'll package everything together in a branded gift box before shipping it off to your employees. This is a great way to show a local business some love while also giving something useful and practical.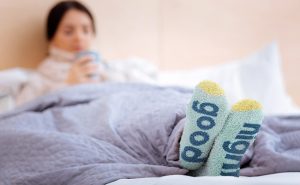 For the Cozy Connoseiurs
Branded socks are another huge trend we are seeing this year, but take it the next step with branded fuzzy socks. Even in the summertime, ultimate comfort is the goal when working from home. Not into socks? A wearable blanket or a light throw just might be what your team needs to feel loved by their employer.
For the Tech Junkies
While standard charging banks are great for on-the-go, multi-use charging stations are the perfect gift for your work-from-home tech junkie. The Docksy is one of our favorites this year because it can charge your smartphone, smartwatch and ear pods all at once.
Docksy Features
Sleek, clean design
Large, full-color imprint area
Charging wireless charging compatible smartphones
Spot for a smartwatch to charge via charging cord
Includes multifunctional cable management system
Spot for ear pod case to charge via charging cord
Recent Home Trends
The start of the pandemic inspired new at-home trends like baking, plant parenthood, DIY projects, and even minimalism. These products also fall into the category of practicality, but touch on the passions your employees might have outside of work.
For the Green Thumbs
House plants have always been a thing, but since spending more time at home, they've definitely become a much bigger thing. People realized the need for more green in their lives, and this indoor window garden is perfect for saving space and fostering that love for gardening. Ask us about indoor herb gardens! They're perfect for summer.
For the Sour Dough Enthusiasts
The beginning of the pandemic brought about a slew of new bread-making enthusiasts. It seemed every time we logged on to social media, we saw someone's latest sourdough batch. That love for bread-making might have developed into a full-fledged love for baking. Foster that hobby, and give your employees something practical they'll use every day.
For the DIY-er
Whether your employees have some DIY projects in mind or they have big plans to build an at-home office, help them get the job done. A compact toolset like this one will save space, serve a practical need, and be used over and over for years to come.
We'll even fulfill and ship for you
Our team will take the legwork out of fulfilling and shipping gift items to your employees. We will package the gift item in a nice branded box with crinkle paper and a printed notecard. There's no need for you to have to do anything once you send us your address list. We will take it from there.
Let us help you with valuable and practical employee merch
Mugs, bags, and apparel are timeless, functional merch items that will be loved by your employees, but if you are looking for something unique to include in a gift package, let us help. The opportunities for creative, unique promotional items are endless. Bring us your ideas, and we will find a solution for you!