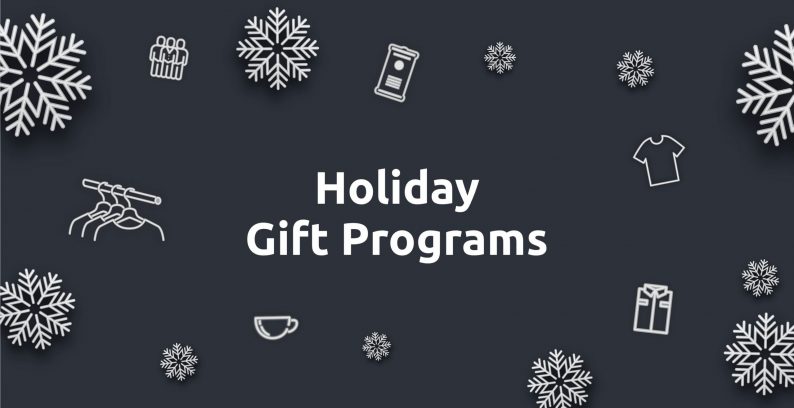 Planning for the holidays in August might seem strange, but the supply-demand craze has made it necessary this year to begin prepping and executing your gifting program a bit sooner than you typically might.
Picking one gift item for all employees is a thing of the past. It can feel to your employee that little thought was given to their appreciation gift for the year. Not to mention, having to oversee who has already received the gift and now trying to get the gift to those employees who are working remotely can be a huge feat for one person to manage.
Have you given thought to simplifying your holiday gifting program for employees? We have a few ideas for you. Here's how it works…
Discovery: Products your employees will love!
Let's first brainstorm three to five gift ideas that might be a good fit for your company. We'll be sure to work within your budget to select a wide array of promo and apparel options; e.g. a YETI tumbler, a power bank, a duffel bag, and an Eddie Bauer pullover.
These selections can be customized to anything you like and takes the guess-work out of the equation for you, while also allowing employees to choose something they will truly like and use.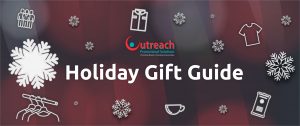 The Pop-Up Shop: Branded, intuitive, and ready to use!
Our custom built pop-up shops have a clean design, are intuitive and simple, and are quick to get up and running. Employees will have a link to access the pop-up shop when you are ready to launch. We'll even create a quick How-To Sheet to send out to everyone on launch day. Each employee will enter the shop, select their preferred gift item, enter their shipping information, and checkout (no payment necessary, of course). We'll compile the orders for you to review before we finalize and process.
Check out this shop we built for PRC-Saltillo's holiday gift program: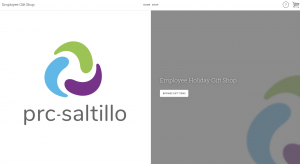 Fulfillment: We pack and ship for you!
We understand that many, if not all of your employees are still working from home, so we will fulfill each individual order with branded gift packaging and a custom note or holiday card. We will ensure the gifts are shipped on time to arrive at your employee's home by Christmas. There's no need for you to deal with distributing and shipping the gifts from your office. We take care of the footwork for you, while you sit back and reap the benefits of appreciative employees.
Ready to talk more about your company's holiday gifting initiative? Reach out to Nevin Bansal at bansal@outreachpromos.com. Let's get started on the details of your pop-up shop to ensure your employees get what they want when you want it.