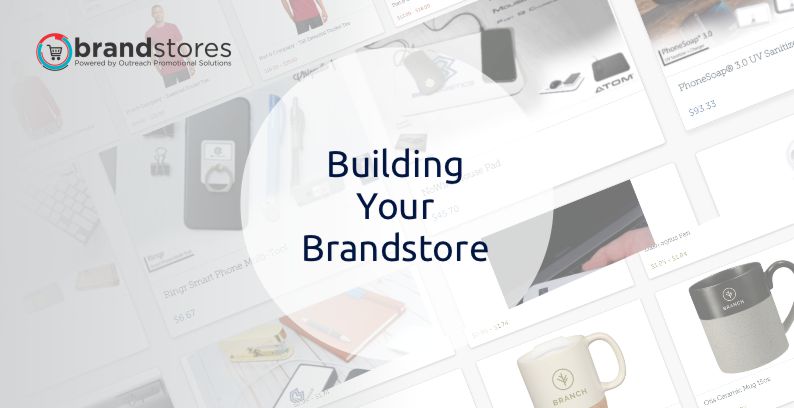 How We Create Your Brandstore
As more and more companies embrace the remote work experience to some degree, we have seen a huge increase in those who are looking for a solution to help their employees feel unified and appreciated while working from their spare bedroom in pajama pants with a toddler wrapped around their leg. Team swag shops, like our brandstores solution have become the answer for our mid to large-size clients, so having a strong process has been essential.
We've seen it for years – managers misunderstand the wants and needs of their employees, then unwittingly give a gift that gets thrown into a closet and never seen again. We know from research that employees are 90% more likely to wear company apparel after hours if they get to choose it. The result? A strong representation of your brand on their personal social media platforms and amongst their friend's groups.
Our streamlined launch process allows us to work effectively and efficiently with your team to get your company's brandstore up and running in no time. From Discovery to Launch Day, we've nailed down a process that makes you feel in control without feeling overwhelmed.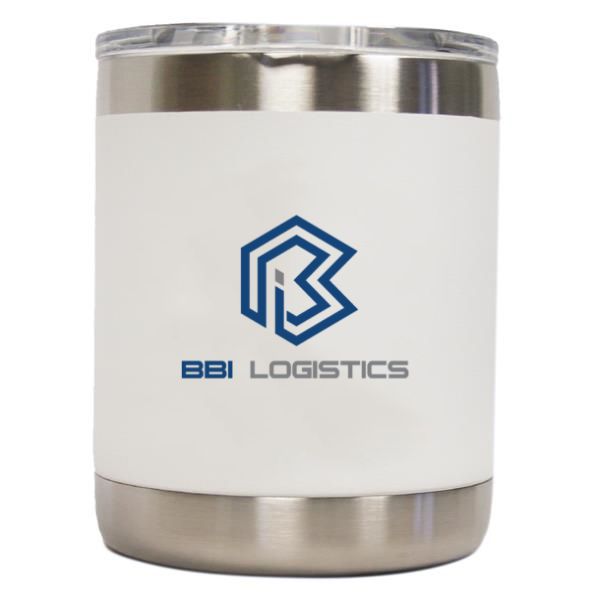 Discovery
Tell us what you want, what you really really want! You probably have an idea of the brands and styles you are looking for when it comes to apparel, and hopefully, you've asked for some weigh-in from your employees. Give us a general idea of your expectations for the store, and we'll tell you if it's doable (it usually is.) We will also make some suggestions to you based on what our other clients are offering their employees (hello, YETI tumblers!) and share their stores' design and setup.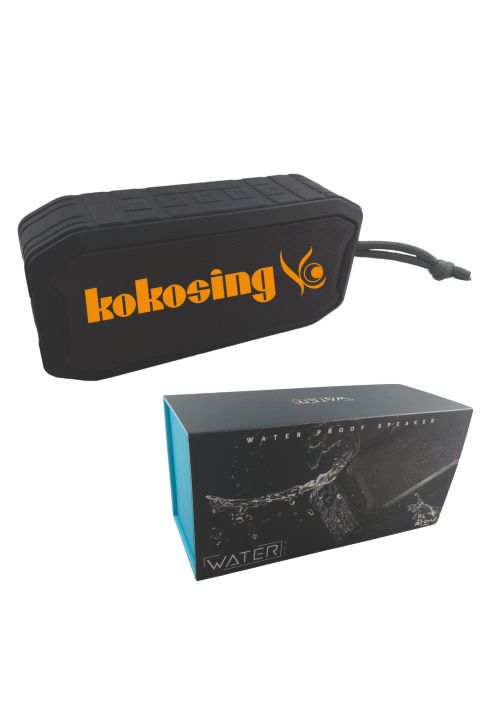 Product Selection
This is where we get digging. In the promo product and apparel industry, there are a ton of opportunities for us to get creative. This part of the process is probably our favorite for that reason. We work closely with our suppliers to select a wide range of products that meet the needs of your team. We like to keep our initial selection pretty broad – but not so broad that we are handing over a catalog of thousands of products – so that you have a nice selection to work through and narrow down. At this point, you might go from 12 pullover options to four and from ten polo shirts to five that you know will be a hit with your employees.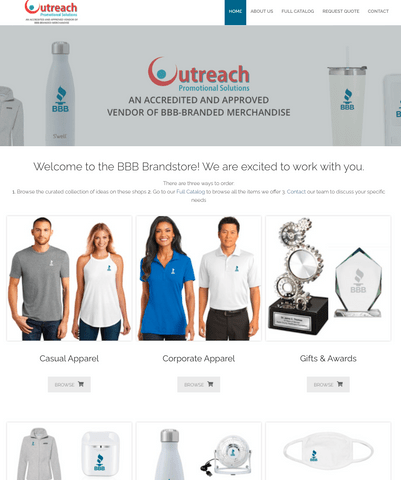 Design & Development
Okay, this part is pretty fun too. We have a beautiful platform that is clean, up-to-date, and user-friendly, which allows us to easily chug away at the design and development of your BrandStore. We pride ourselves on making company stores that look good, are on-brand, and perform well. We make sure all color options fall within your brand guidelines, as well as mockup every single product image with your company's logo, so there is no question of the final product. You'll of course have some time to review everything in detail, make some changes, and add or remove any products that don't feel like a good fit.
Launch
Launch day! Type out that launch email, and prepare to send it out to all of your employees. We'll even create a simple and effective How-To sheet to attach to the email, which will hopefully cut out the need for all those emails from employees asking the same question over and over. This sheet will share your Account Executive's contact information so you can just sit back and relax. We'll take care of the rest for you!
Bonus: Engagement
We'll share more on this in our next blog, but once your store launches, this is the time for you to start thinking about different ways to engage your employees. We often see a huge influx of orders right at the beginning for a month or two, then things tend to taper off as it's back to business. Consider your strategy for distributing spontaneous store credit, planning perks for new hires, recognizing work anniversaries, and celebrating birthdays. We'll help you every step of the way here too, in case you were wondering.