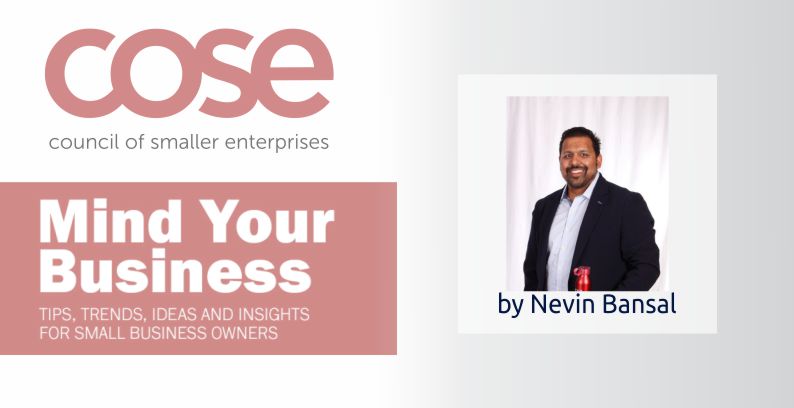 Lessons for Small Businesses from the Cavaliers
Your small business can learn several lessons from this year's Cavs team and the experiences they've gone through this season. So read on, and let's go Cavs!
This year's Cleveland Cavaliers look very familiar. Just like the last three years, they've made the NBA Finals. They have the same head coach in Ty Lue and the same leader in LeBron James. They are also playing the same team—the Golden State Warriors.
Yes, these are all a constant to every Cavs fans. But this isn't the familiarity I am talking about.   What I'm talking about is how this year's team resembles many small businesses, including my own. As I watched the season unfold, I kept thinking to myself how I can relate to the ups and downs the team experienced and how they persevered to make it to where they are today.
This year's Cavs provide a number of lessons on team dynamics, competition and leadership that are relevant to today's small business. Here are the top three lessons we've learned from this year's Cleveland Cavaliers.
Lesson No. 1: Building team chemistry is critical to optimal performance.
This year's team has eight new players when compared to last year's NBA Finals team (this doesn't include four more players that came and went this year: Dwayne Wade, Derrick Rose, Isaiah Thomas and Jae Crowder).
With so many new faces at the beginning of the year and a set of trades in the middle of the year, the Cavs had trouble winning, at one point losing 14 of 20 games—something you rarely see from a LeBron-led team. Even though the Cavs made the finals, it is clear to see how team turnover has created challenges in performance and culture.
Just like in basketball, our businesses thrive when we have a consistent team that gets along and cares about "winning." Sometimes change is good. However, losing highly-skilled people (Kyrie Irving) or good character people can really have an impact on team performance.
Small business owners really have to be creative and intentional in creating an environment that reduces turnover. This could include building in team engagement activities or taking an active role in employee development.

Lesson No. 2: Continuous innovation and improvement are the best ways to beat the competition.
Over the last eight years, the Eastern Conference has tried to stop LeBron James—with little luck. However, as we saw this year, teams such as the Indiana Pacers and Boston Celtics got very close to knocking off the Cavs. Other teams such as Philadelphia and Milwaukee are considered up-and-coming young and talented teams. The Cavs struggled in the middle part of the year and decided to make some drastic trades to revamp and reenergize the team. While the results are mixed so far, it should not be lost that the Cavs are committed to doing what it takes to compete now and in the future.
In business, the competition is not going away. Just like you, they are looking to "win" new business. The competition is increasing their investment in sales and marketing, developing new ways of doing business and hiring talented people. It is important to keep an eye on trends in your industry as well as what your competition is doing. Take action to make sure your business is relevant for your customers and innovative in its products and/or services.

Lesson No. 3: Strong leadership can overcome.  
For the Cavs, the unquestioned leader is LeBron James. He is not only the best player on the planet, but also the MVP every single year (or should be). There is a reason that, through changing teammates and management, LeBron's teams have managed to make it to eight straight NBA Finals. LeBron's core values center around leading by example, putting his teammates in a position to be successful and winning.
For many small businesses, the buck stops with the owner. A small business owner may be responsible for sales, financials, human resources, operations and strategy. But above all, an owner is responsible for leading his or her team.
As a small business leader, it is important to make sure that through the ups and downs of your business, you are able to exude confidence, provide leadership and mentorship to your team, and stay focused on achieving the goals you've set for your business.